Explore Our Service-Learning Programs
We design and deliver purposeful programs that aim to improve community life and advance the UN SDGs.
Enquire Now
The two main components of service-learning programs are "service" and "learning", therefore, the students get an opportunity to learn by doing community service. Service-learning programs are focused on projects that provide an opportunity for the participants to enhance the lives of the community members. The programs are enriched by interactive workshops, design-thinking activities, hands-on fieldwork, and facilitated reflection sessions. They also enrich the participants' lives on all four dimensions- physical, emotional, intellectual, and spiritual.
The service-learning projects are hand-picked to ensure that they advance one or more UN Sustainable Development Goals. These projects also help students build cross-cultural competence as they live in the community and get a deeper understanding of the needs and challenges of the locals. It also helps them develop empathy as they become more compassionate and responsible citizens. The students are also able to develop critical thinking and problem-solving skills as they identify challenges, and ideate/create solutions to address them.
The service-learning programs can either be available as custom or featured programs, depending upon the requirement of the institution.
Key Elements of Service-Learning Program
The projects are designed to address the challenges faced by the given community.
The projects are aimed at advancing one or more UN SDGs.
Speakers share their journey and knowledge in their respective fields and interact with students.
Students live in the community to gain firsthand knowledge of the needs and challenges of the locals.
Immersive experiences that allow students to embrace and engage with local culture.
Facilitated reflection sessions encourage students to reflect upon the experiences they had on the program, and how the experiences have impacted them.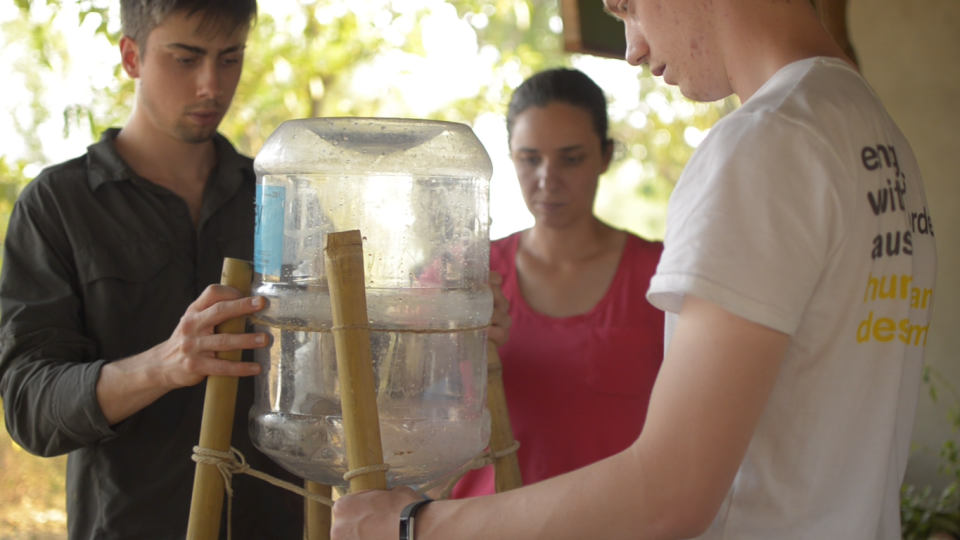 Human-Centred Design Summit in India
Innovations in Sustainable Development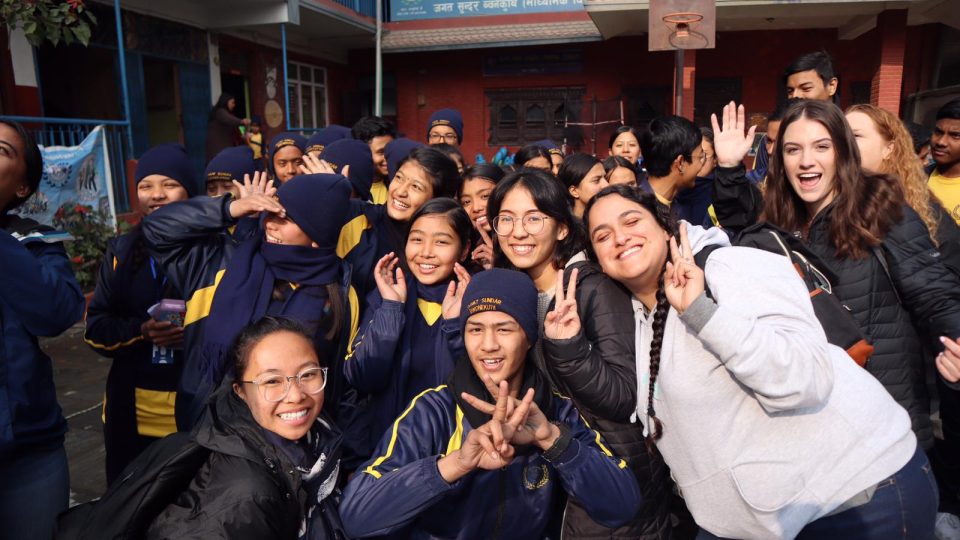 Diversity & Inclusive Education in Nepal
Innovations in Sustainable Development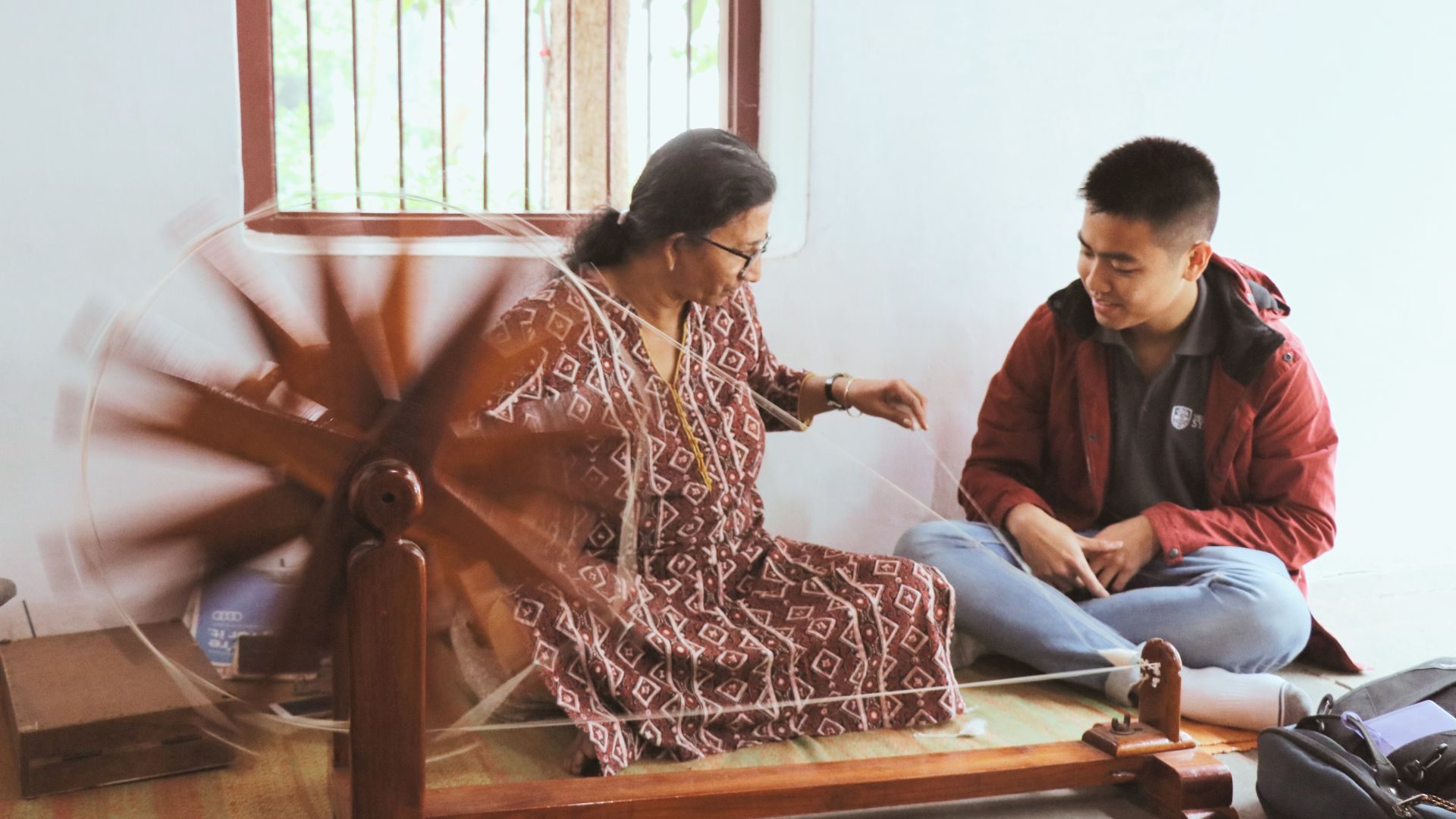 Fabric of Empowerment: Women & Textiles in India
Innovations in Sustainable Development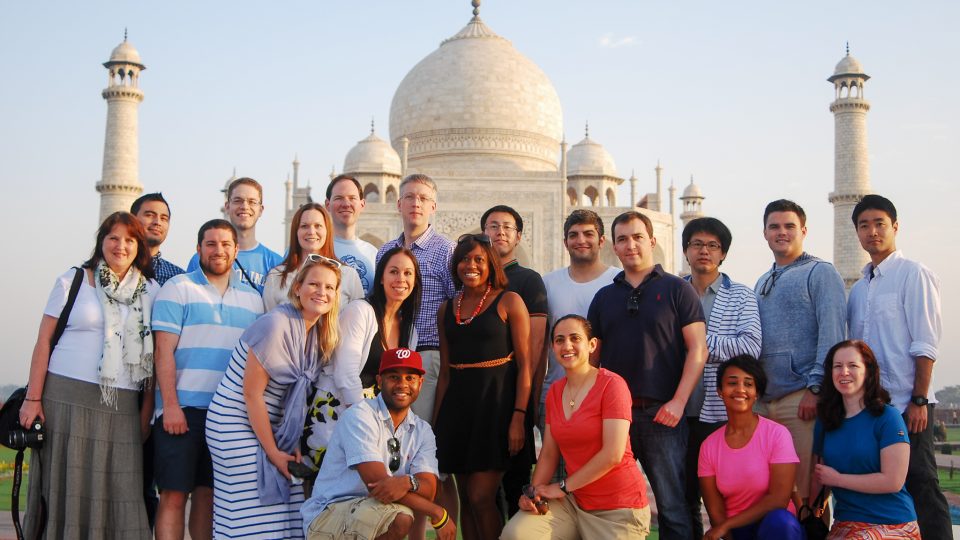 Social Impact & Sustainable Development in India
What Our Students and Faculty are Saying
"I've never been outside of the US before, so I really wanted to get out and study. I took a leap of faith in choosing Nepal because I really didn't know much about this country. In this study tour, I have learned a lot that I can definitely take back home and apply in my life. The hands-on experience of going to different places and interacting with different communities has taught me a lot that I wouldn't have learned in the classroom. I have also realized that my social skills can go a long way because there isn't a language barrier. I always thought that I wouldn't be a great teacher because of the language barrier but I understood how much human connection goes a long way. I also learned how big the world is and how much more I have yet to see."
"This program is a lot more hands-on so I learned a lot by interacting with the community members. I realized how similar we all are and how similar our issues and challenges are. I feel I was already an empathetic person, but I learned how to use this attribute to help people. Earlier I thought, I will first get a degree and then only I will be able to help people but I learned that it takes little to start; even if I am able to help one person at a time, it will still make a big difference."
"Authentica had incorporated some really enriching cultural experiences for our students, like henna and cricket game with the locals. They also understood the academic aspect of the program and the learning opportunity - and hit a great balance between fun and learning! The on-field experience was exceptional, I think the professionalism that all the staff members from Authentica was just absolutely top-notch. Authentica was approachable at every stage to discuss all the issues. There has been no issue that was too small or too big and even when we had emergency situations, we felt incredibly supported by Authentica's staff to navigate the situation. We could also make decisions together about how to take the process forward. They felt like a genuine collaboration."
FAQs About Service-Learning Program
Contact Us for a Customized Service-Learning Program
Our service-learning programs can be customized to meet your requirements. If you are looking for a tailored program, fill out the form below and we will get in touch with you shortly.