Explore Custom, Faculty-Led, Service-Learning, Internship, and Professional Development Programs in India
Namaste! If there's one nation that can take pride in its ancient wisdom as well as modern scientific & technological advancements, it's none other than India!
Enquire Now
A land of 1.4 billion people, India is a melting pot of profound cultures, languages, and beliefs! India is a land of contrasts. Whether it's about being recognized for its scientific and technological prowess, celebrating its ancient cultural roots, or offering the world the spiciest and the sweetest cuisines, every aspect of India provides an enriching experience. In fact, experiential learning has existed in India since ancient times at Gurukul, our then-education system, where students learned life lessons by participating in various activities in an open environment.
Today, India ranks 3rd globally in the startup ecosystem, with more than 84,400 startups across the country. India is also home to some of the most inspiring and successful social entrepreneurs. Presently, there are about 400 Ashoka fellows in wide-ranging fields such as farming, education, human rights, finance, local media, and women and youth empowerment, in India. India has also picked up the pace to achieve the UN SDGs as the 2030 deadline draws near. Despite the setbacks caused by the pandemic, India has been making significant progress as more than 400 million people exited poverty between 2005 and 2021.
India is also the birthplace of some of the world's oldest and most popular religions, including Buddhism, Hinduism, Jainism, and Sikhism. Although 22 major languages are recognized by the constitution, there are more than 1500 dialects spoken in India. India, with its diverse faiths, languages, and cultures, offers a unique and immersive experience to visitors from all over the world. Every corner of India has a unique lesson to offer, all you need is to embrace it with an open heart and mind. 
We Deliver Different Types of Programs in India
Faculty-led programs in India are a curated blend of intellectual and cultural experiences based on unique and relevant themes. We collaborate with the faculty to arrange engaging and pertinent company visits, lectures by subject matter experts, and cultural experiences. The program's goal is to help students achieve faculty-envisioned learning objectives while creating meaningful experiences for themselves. The faculty-led programs can either be available as custom or featured programs, depending upon the requirement of the institution.
Service-learning programs in India engage the students in applying their knowledge and skills to projects that aim to improve community life and advance the UN SDGs. The programs are enhanced by interactive workshops, design-thinking activities, hands-on fieldwork, and facilitated reflection sessions. They also enrich the participants' lives on all four dimensions- physical, emotional, intellectual, and spiritual. The service-learning programs can either be available as custom or featured programs, depending upon the requirement of the institution.
Internships in India offer meaningful, impactful, and high-quality academic internship projects that boost the employability of students. When the students apply classroom knowledge in real-world situations, they gain a deeper understanding of their subject as well as the local culture. We curate and manage appropriate projects in carefully vetted organizations that are aligned with the institutions' vision and objectives. The internships can either be available as custom or featured programs, depending upon the requirement of the institution.
Professional Development Programs in India provide opportunities for professionals to develop a leadership mindset and a global perspective. It helps them not just be in sync with times but be one step ahead. These programs give the participants exposure to innovative and efficient models that local organizations, governments, and institutions use. These immersive experiences inspire them to form new ideas and insights that they can apply to their own work and deliver more efficient and effective outcomes.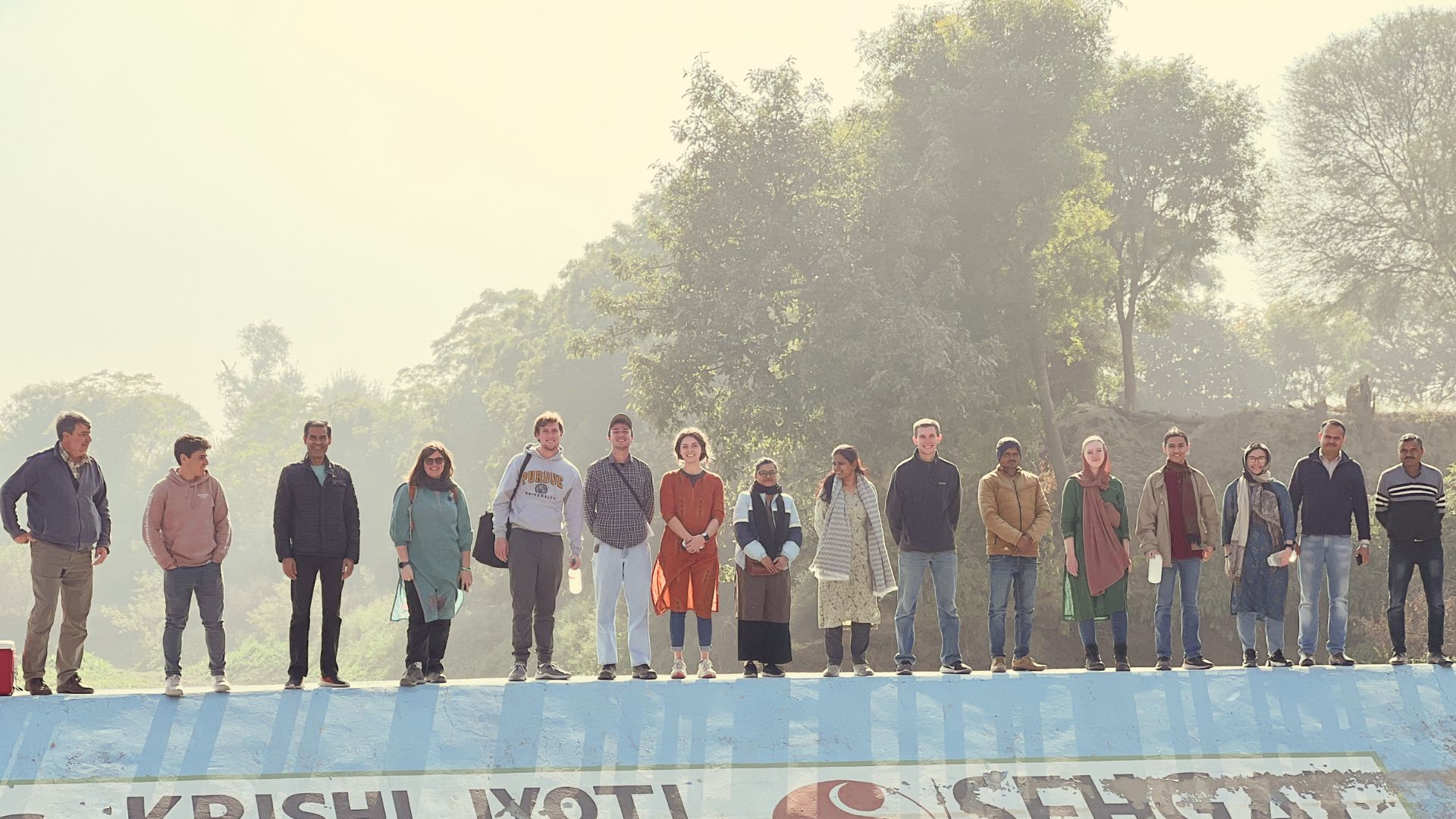 Water Poverty in Rural India
Innovations in Sustainable Development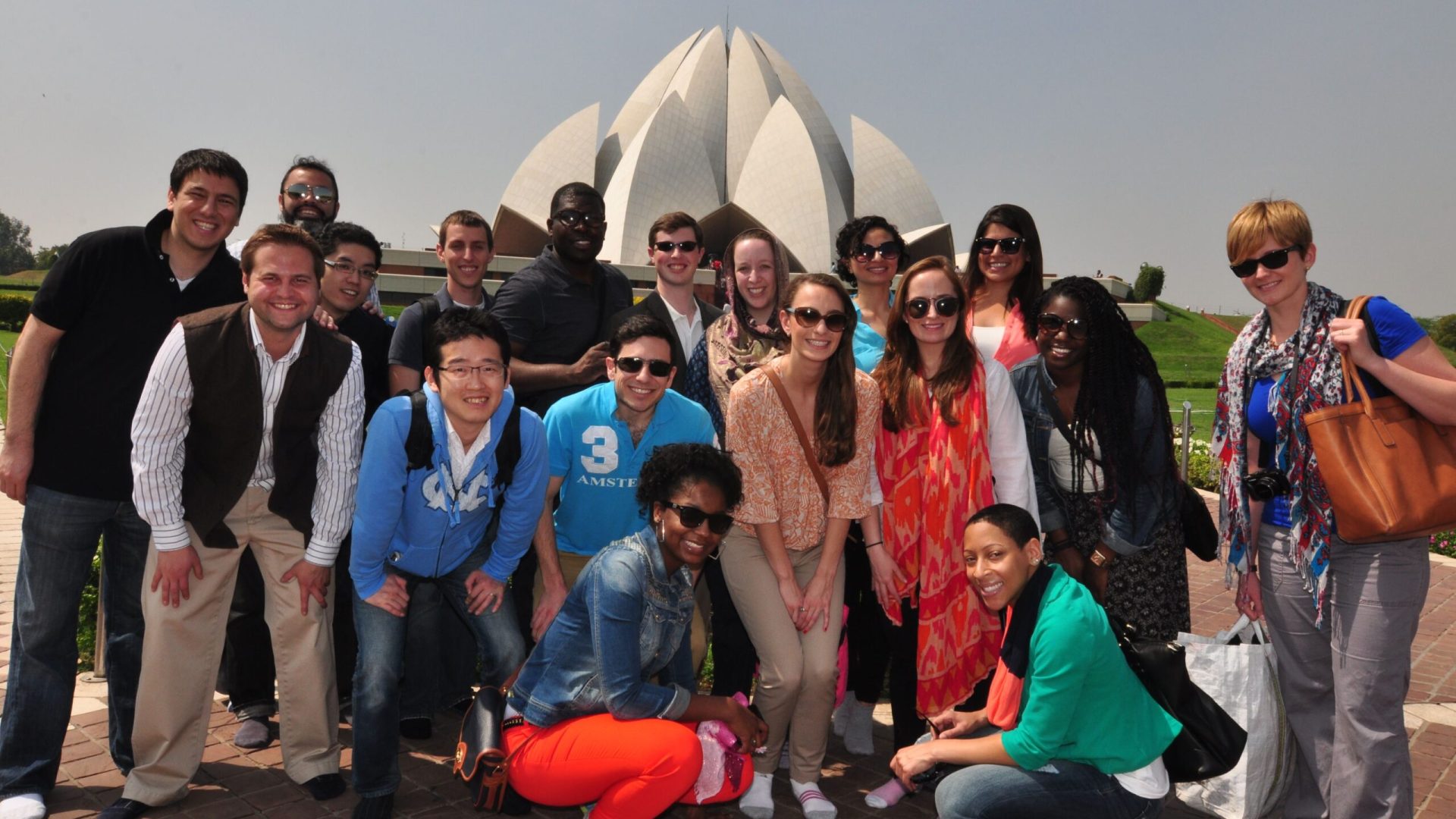 Innovations in Sustainable Development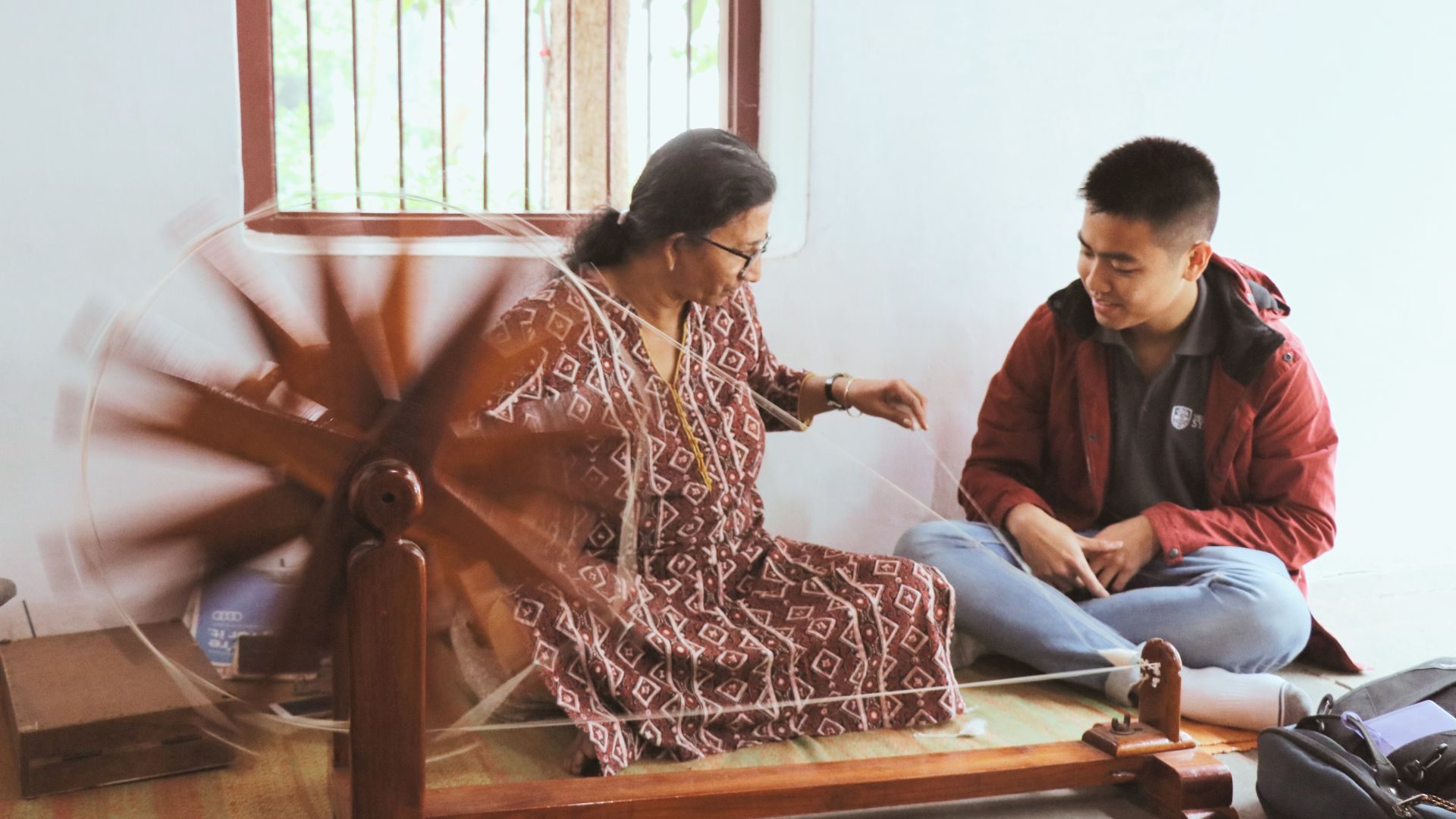 Fabric of Empowerment: Women & Textiles in India
Innovations in Sustainable Development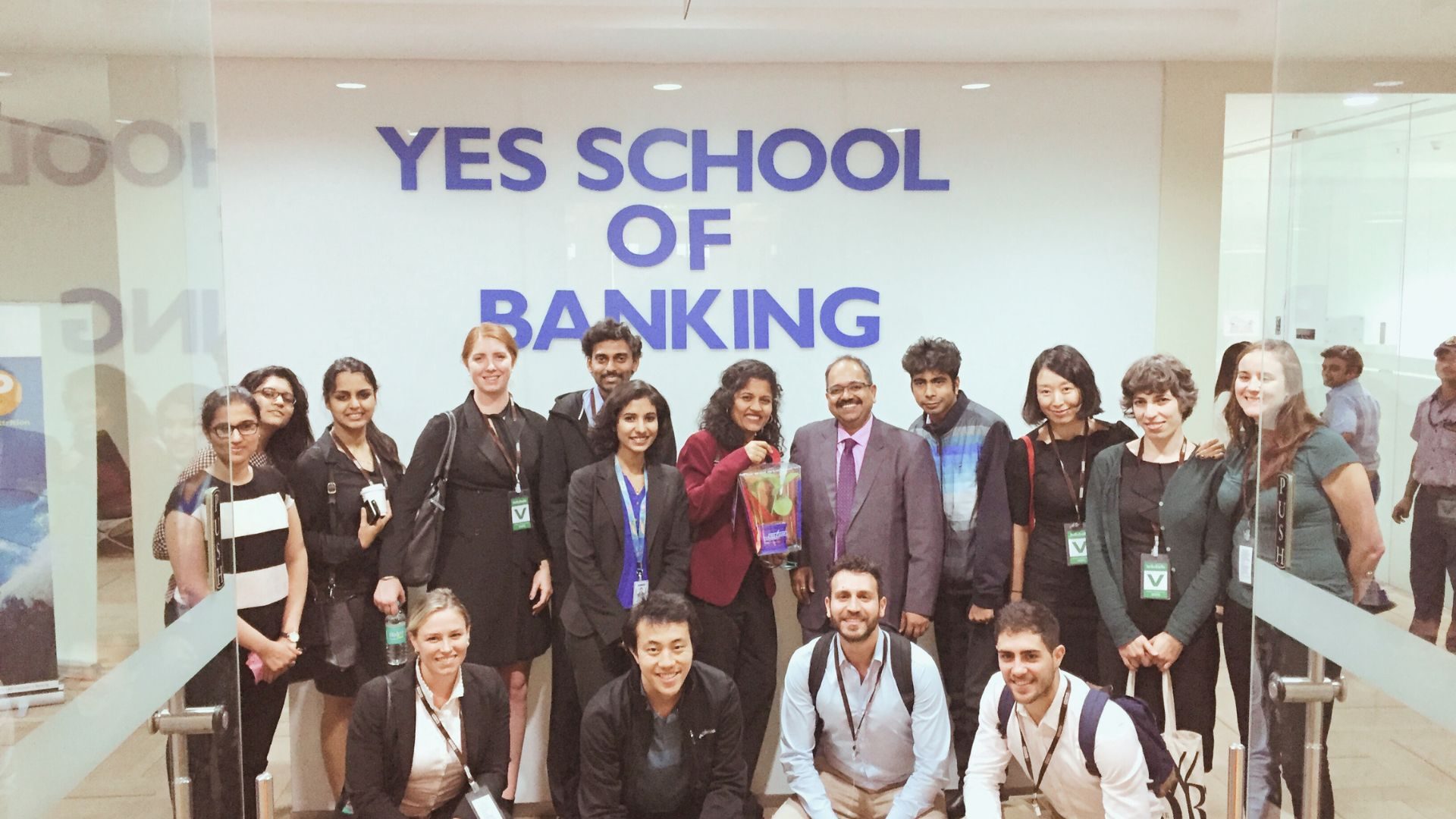 Business & Economy in India
Innovations in Sustainable Development
Public Health Model for a Billion Humans (India)
Innovations in Sustainable Development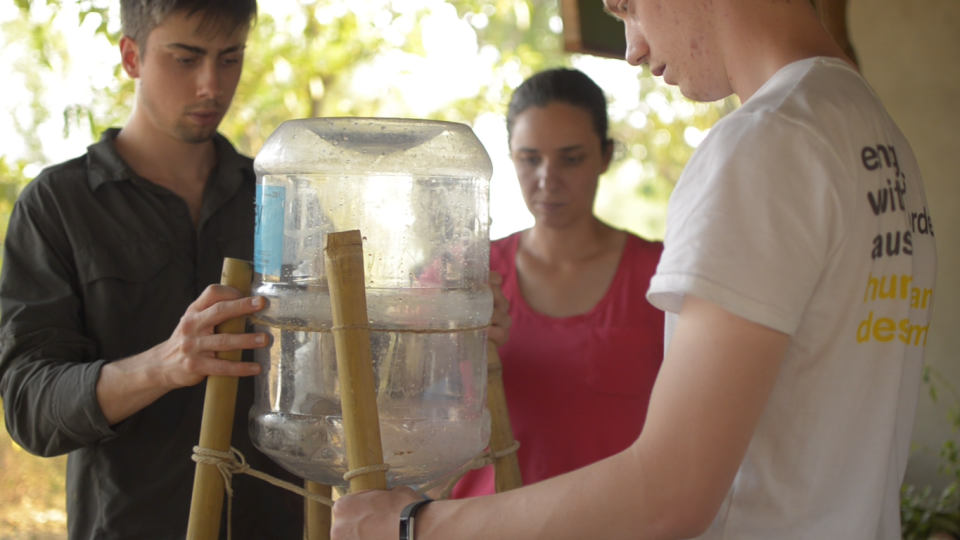 Human-Centred Design Summit in India
Innovations in Sustainable Development
Whether you want to experience an adrenaline rush through trekking in the majestic Himalayas, relax on the serene beaches of Goa, or enjoy a luxurious houseboat ride in the backwaters of Kerala, India has options galore for all. While the Taj Mahal, one of the seven wonders of the world, is India's pride, other architectural marvels like Amer Fort in Jaipur or the Lotus Temple in Delhi are equally exquisite and captivating.  Also, don't forget to treat your tastebuds to delectable spicy and sweet cuisines.
What Our Students and Faculty are Saying
"I was selected for a marketing project in the sustainable real estate space, which I had no prior experience in. But the consulting toolkit training we received helped our team structure our approach and develop an effective work plan to solve the challenge. Authentica has been with us at every step of the way, guiding us in the right direction and helping us to align our work with client expectations. They have been super organized throughout the internship!"
"The experience was amazing and one I will never forget thanks to the skilled and friendly people at Authentica. The activities and adventures organised were executed smoothly and were enjoyed by us all. We learnt so much from the homestay experience and I am grateful that Authentica could make that experience possible for us. I would strongly recommend them to anyone looking to get the most out of their stay in India."
"Authentica is one of the best partners I've worked with on international programs. Bringing policy and business leaders to India could've been a real challenge, but Authentica delivered outstanding results by understanding our objectives and talking us through wellresearched proposals. I was impressed by their professionalism and passion for delivering culturally authentic experiences - and they are fun too!"
"Our group included 35 North Carolina school teachers who had never been to India, several of whom had never been outside the United States. They were all understandably a bit nervous about going to India! But, the Authentica team, with their warmth, professionalism and knowledge, put our delegation at ease from the moment they met us at the airport. Their care with logistics and programming made for a wonderful, transformational experience for everyone. We are all so grateful."
"Authentica did a phenomenal job working with internship host companies to identify and scope projects that addressed company challenges and leveraged our unique backgrounds. They know the region well, have a great network, and are incredibly well organized - this helped us get to know the REAL India."
Like India? Explore others as well
If you are interested in learning more about our academic programs or wish to request a proposal, please fill out the "Enquire Now" form.
We will get in touch with you shortly and would be more than happy to answer any questions you may have.
If you feel ready to take the plunge, just hit on "Apply Now" and get
ready to take your life and career to the next level.