Human-centered Design Summit in India
Innovations in Sustainable Development
As the fastest growing large economy in the world and home to one of the oldest living civilizations, India is a fascinating study of contrasts: spectacular growth, against a backdrop of challenges – rural development, healthcare, environment, gender empowerment and education, to name a few.
The summit combines facilitated workshops and an ethnographic immersion in rural India to explore and address these challenges. The students observe the lives of local communities at close quarters, connecting intellectually and emotionally with the issues they're trying to address. The intense learning, cultural engagement, emotional bonds and expert guidance of facilitators help students use human-centered design methodology to create relevant and sustainable solutions that empower local communities.
Lectures/workshops by human-centered design experts.
Interaction with community leaders and social entrepreneurs to understand the context.
Community living and engagement to provide the ethnographic immersion experience.
Output-driven curriculum and structure.
Language sessions to help build a basic vocabulary to engage with local communities.
Cultural immersions to experience and understand the local context & traditions.
Facilitated reflection sessions with experienced professionals from diverse backgrounds.
Featured Cultural Experiences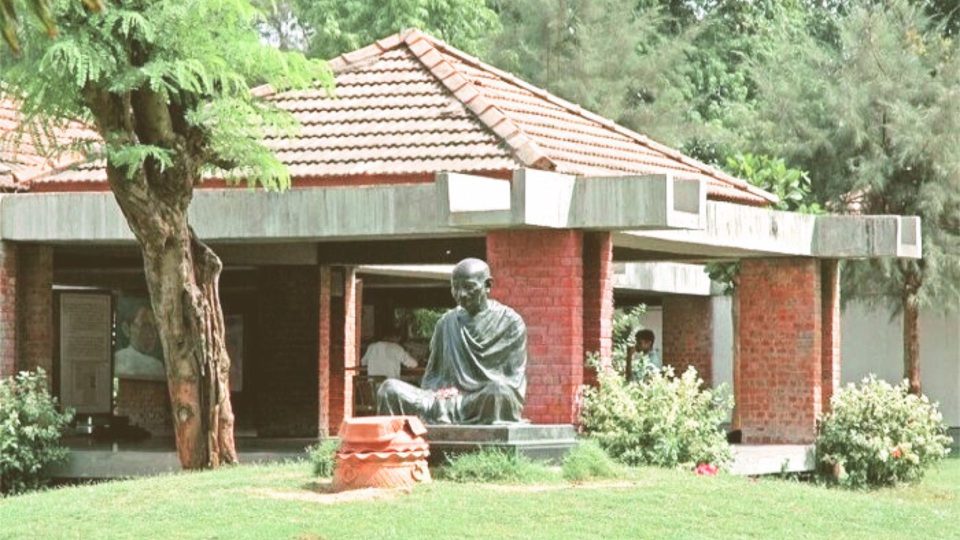 Guided Visits of Gandhi Ashram.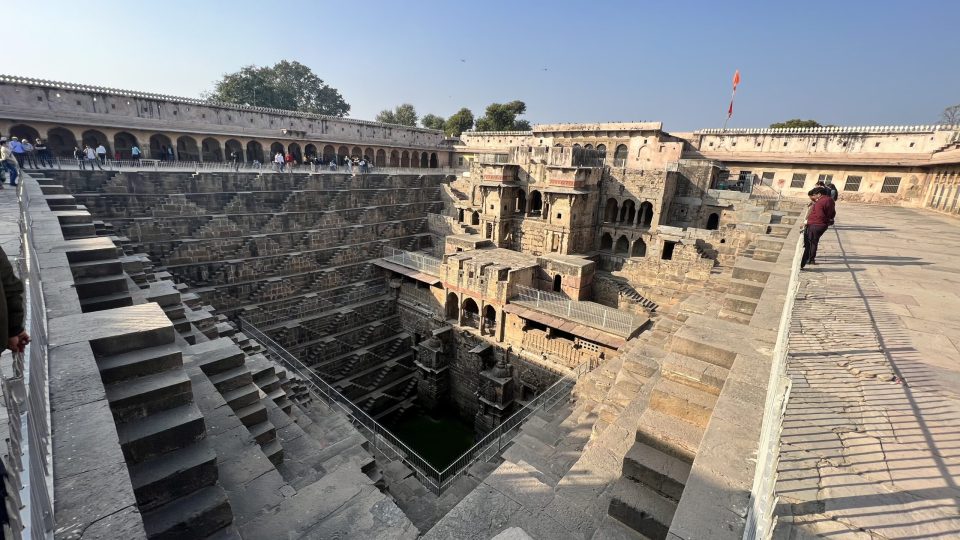 Visit an Ancient Step-Well.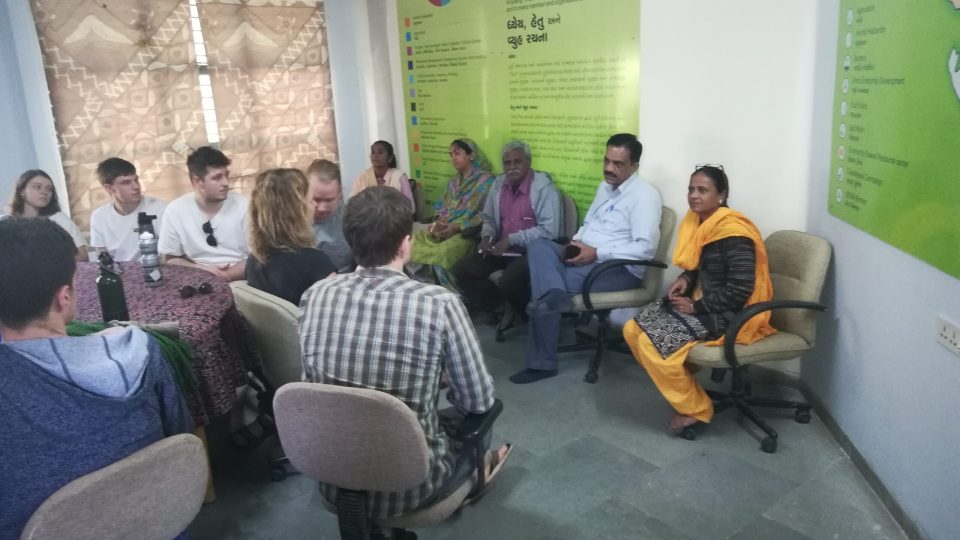 Visit to a Social Enterprise.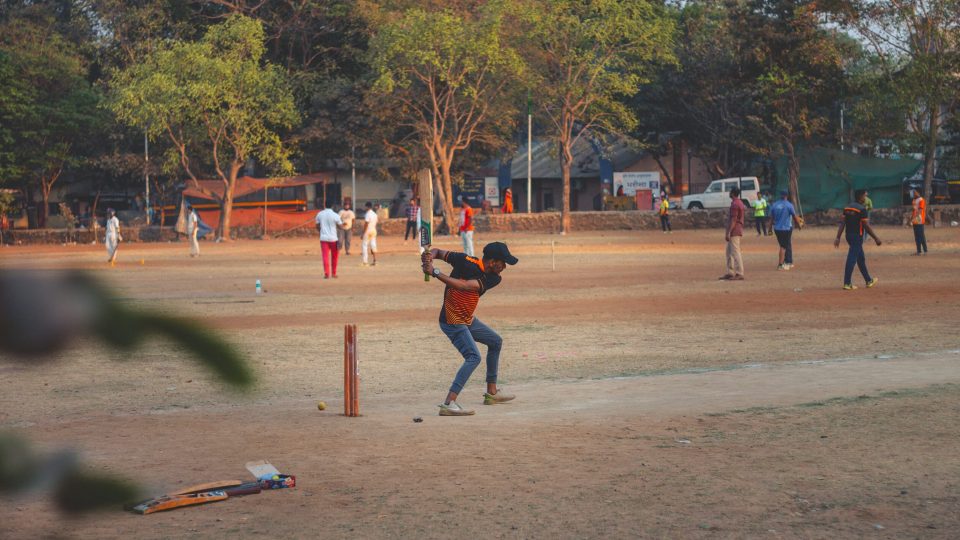 Cricket Match with Locals.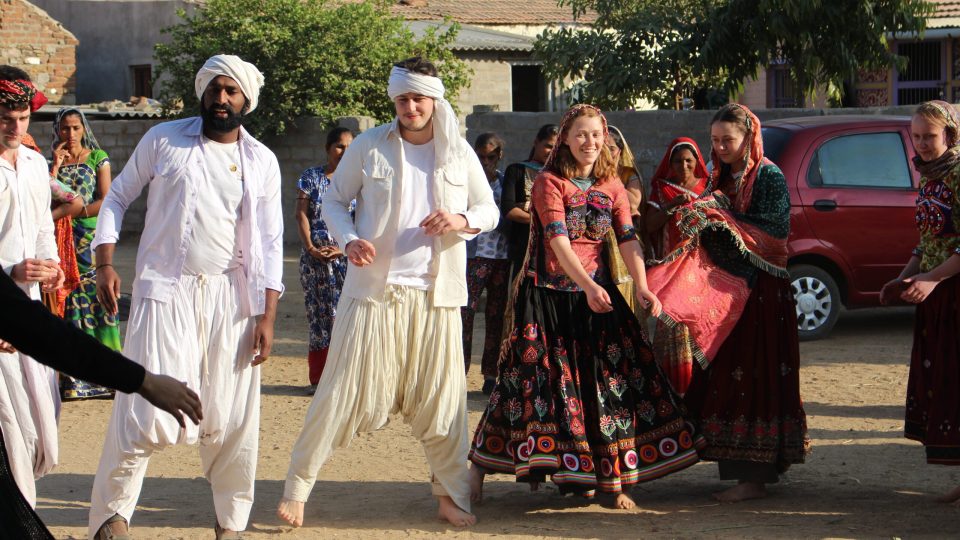 Garba Dance with Local Communities.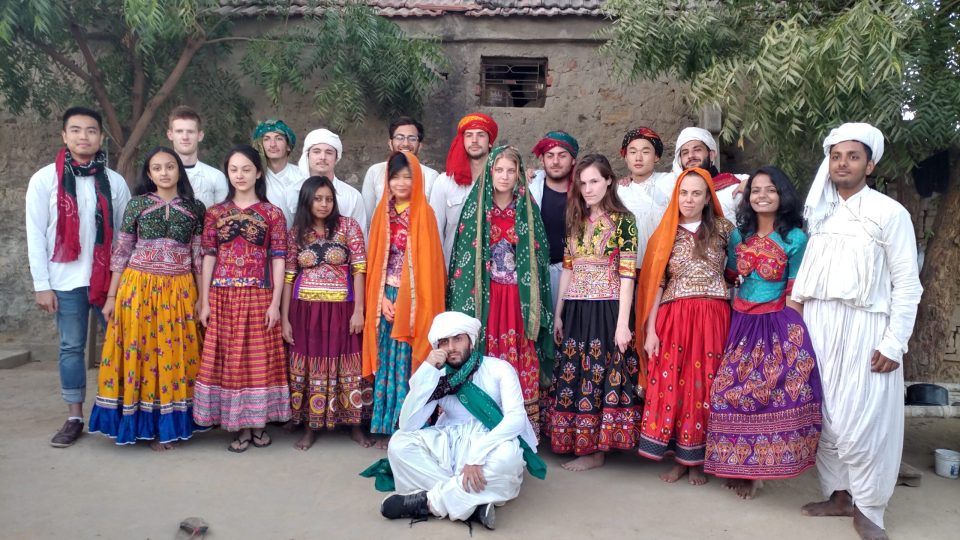 Dressing up in Local Costumes.
Personal & Professional Skills:
Demonstrate ethical conduct and professional accountability, effective teamwork and leadership, and a positive, pro-active and innovative approach to working in an international context.
Application Skills:
Recognise the complexity of factors contributing to the development context, analyse various development approaches and choose an approach appropriate for context.
Human-centred Design:
Understand human-centered design principles, apply them through prototyping and formulating recommendations for challenges/opportunities in the community.
Critical Thinking & Problem Solving:
Identify and validate challenges/opportunities, develop hypotheses, ideate solutions suitable for context and produce
usable and replicable output.

Cross Cultural Competence:
Ability to engage effectively with people from
different cultures.
Purpose & Clarity:
Gain greater clarity of purpose for personal
and professional growth.
Day 1: Arrive in Ahmedabad!
Airport transfer; introductions and ice-breaker sessions.
Day 2: Orientation and Cross-Cultural Preparation
3 interactive workshops: 1) Introduction to Indian culture;
2) Language Session; 3) Experiential Learning.
Day 3: Cultural Tour
1) 'Akshayapatra' a community kitchen that feeds
100,000+ school children every day in 500+ schools!
2) Sabarmati ashram: Experience the serenely beautiful campus and learn about Gandhi's principles, lifestyle and India's freedom struggle.
3) Visit the spectacular step-wells at Adalaj and learn about these ancient environmentally sustainable systems that helped harvest rainwater in drought-prone regions.
4) Enjoy a small-group dinner at local eateries.
Day 4: Human-centred Design Workshops
Interactive design workshops; introduction to the villages along with communication and cultural appropriateness session; meeting with the key members from the community organization that works with the rural communities
Day 5: Transfer to villages
Transfer to your homestays; familiarization with your hosts and the village
Day 6: Village Orientation
Exposure to various aspects of the village eco-system through several visits, meetings and observations
Day 7: Theme-Based Design Research – I
Identify themes of design research; form small groups based on interest; schedule meetings.
Day 8: Theme-Based Design Research – II
Meetings and participant observations; collaboratively design solutions.
Day 9: Feedback and Prototyping
Get feedback on proposed designs; build prototypes using locally available materials.
Day 10: Transfer to Ahmedabad
Bid adieu to the village community and transfer back to the city hotel; work on presentation.
Day 11: Preparing for Presentations
Mock presentations in front of the facilitators.
Day 12: Final Presentations
Presentations to the local community members.
Day 13: Reflection
Interactive and moderated reflection session to share take-aways both on a personal and academic level.
Day 14: Departure
Drop at the airport as per the flight schedule.
(twin-sharing cost, based on a group size of 16)
*Please note that the cost of our programs may vary depending upon several factors, including but not limited to the size of the group, program inclusions, the number of program days and more. Kindly contact us for a customized quote that suits your specific requirements.