Fabric of Empowerment: Women & Textiles in India
Innovations in Sustainable Development
Textile traditions are intrinsic to the history of India, and have shaped its history, art, culture and even Indian politics. Whether it's Gandhi's khadi revolution, fighting for the rights of cotton farmers, or handloom weavers across the country from Varanasi, to Pochampally, Kancheepuram and Patan, there's a wealth of information to be learned from India's textile story and its motifs.

This program weaves a fascinating warp and weft of textile's different nuances in Indian culture. It brings together various strands of enrichment, from insightful conversations with social entrepreneurs, to engaging interactions with local communities and women's cooperatives and immersive experiences through visits to various textile workshops, museums and retail outlets. Woven throughout the program are several authentic and delightful cultural immersions, such as a visit to the majestic palace of Udaipur, enchanting stepwells in Gujarat, vibrant markets, and many more!
Lectures/workshops associated with diverse forms of textiles.
Interaction with community leaders and social entrepreneurs to understand the context.
Expert lectures on Women's cooperative movement in India with a focus on textiles.
Language sessions to help build a basic vocabulary to engage with local communities.
Cultural immersions to experience and understand the local context & traditions.
Facilitated reflection sessions with experienced professionals from diverse backgrounds.
Featured Cultural Experiences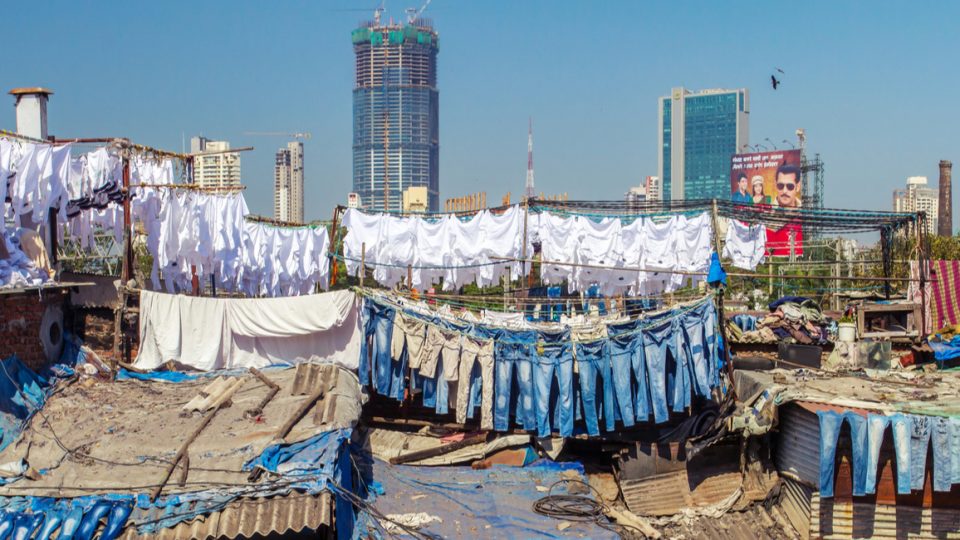 The Entrepreneurial Spirit of Slums of Dharavi and the Dhobi Ghat in Mumbai.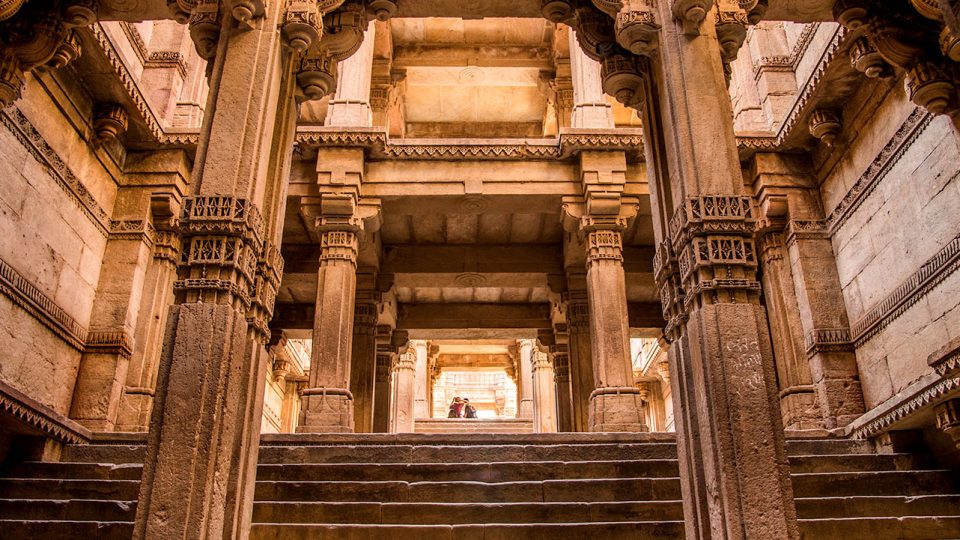 Insight into the Foresight and Design of the Adalaj Step-Wells in Gujarat.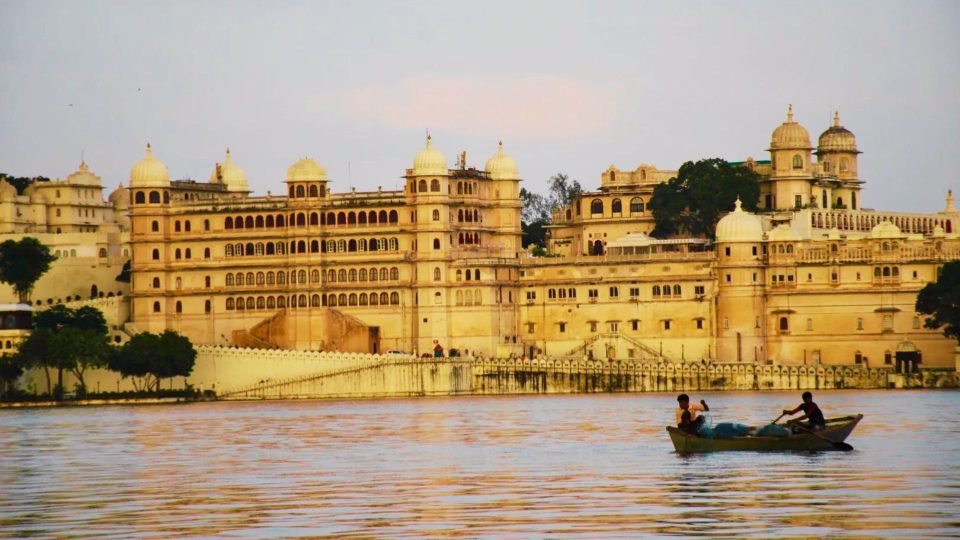 Experience Grandeur at the City Palace and Jagdish Temple in Udaipur.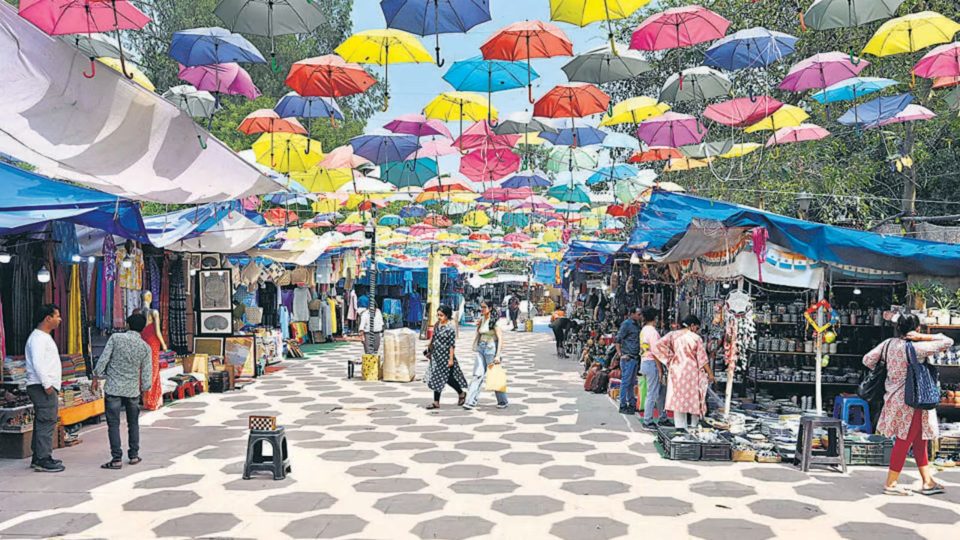 Shop your heart out in Delhi at Dilli Haat, a Bustling Fair-Trade Handicrafts Hub in Delhi.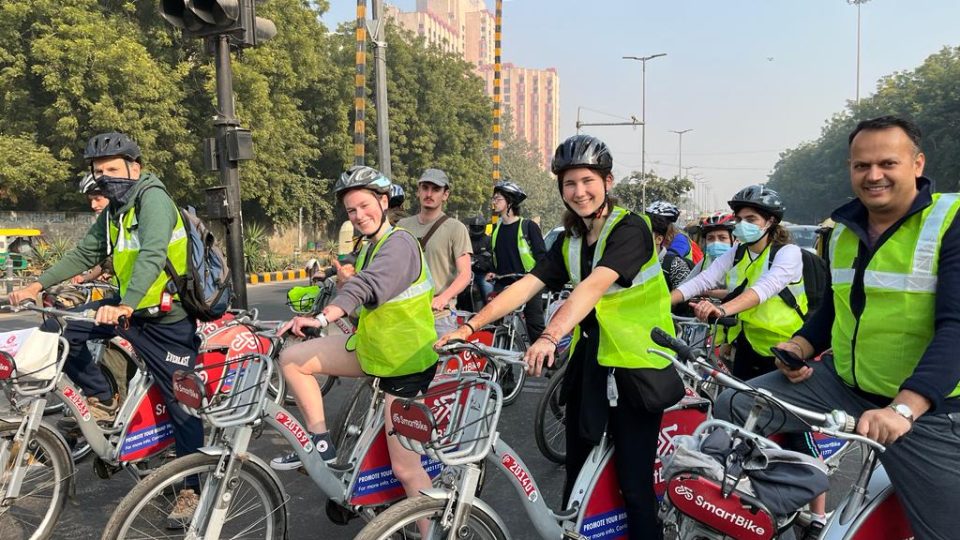 A Thrilling and Inspiring Bicycle Tour through the Enchanting Lanes of Old and New Delhi.
Discover the history of textile traditions and their impact on India's history, culture and politics.
Learn about the end-to-end economics of the textile and garment industry – one of the single largest export-oriented industries in India.
Understand how textile traditions empower women and help them to both supplement their income and support a rich heritage of artisans who specialise in these handloom weaves.
Understand the role of micro-financing and social entrepreneurship in the textile industry
Visit workshops and weaving centers to understand the operations on the ground and the issues that are faced by handloom weavers across India.
Visit women's cooperatives and brainstorm how textile traditions can be revived in various communities to bring additional revenue that supplements their livelihood.
Visits to museums for a historic insight into textile traditions          in India.
Visits to various retail outlets to understand the consumer end    of the business.
Day 1: Arrive in Mumbai!
Airport transfer; introductions and ice-breaker session.
Day 2: Orientation and Cross-Cultural Preparation
2 interactive workshops: 1) Introduction to Indian culture; 2) Language session. A scavenger hunt to interact with local people and explore the city in small groups.
Day 3: Cultural Tour
Mumbai cultural tour:
1) Visit to Dhobi Ghat – It is an open-air laundromat which works in the open to clean clothes and linens from Mumbai's hotels        and hospitals.
2) Visit the Dabbawalas – Army of 5,000 fulfilling the hunger of almost 200,000 Mumbaikar with home-cooked food that we lug between home and office daily.
3) Guided tour of Dharavi – One of the largest slums in the world, guided tour for visiting various small-scale industries operating out of the slums (incl. dyeing, stitching, embroidery, etc.). 
Day 4: Organization Visit and Travel to Ahmedabad
Visit to WIT (Women's India Trust) office, training center and its retail outlet. Evening: flight to Ahmedabad.
Day 5: Organization Visit and Community Outreach
Visit to SEWA – Lecture by a senior member about the cooperative movement with a focus on textiles Afternoon: Interaction with community members/visit to local workshops.
Day 6: Cultural Tour
Guided visit to Calico Museum of Textiles; afternoon/evening: explore local markets.
Day 7: Cultural Tour
Guided visit to Adalaj stepwells and Gandhi Ashram at Sabarmati.
Day 8: Travel to Udaipur
Early checkout for a 6 hour transit to Udaipur.
Day 9: Cultural Tour and Local Dance
Guided visit to Jagdish temple, City Palace and markets. Followed by a cultural performance at Bagore ki Haveli.
Day 10: Organization Visit and Travel to Delhi
Meeting with members of Sadhna, a handicrafts' social enterprise, to learn about their stories; visit to their production center and store. Catch an evening flight to Delhi.
Day 11: Cultural Tour
Early morning: cycle tour to explore various sites of Delhi. Followed by a guided cultural tour including old Delhi wholesale markets and Bangla Saheb Gurudwara (Sikh temple with a community kitchen).
Day 12: Final Presentations
Meeting with Rangsutra team/visit their outlet. Visit to Hansiba – the retail outlet for SEWA member's products.
DAY 13: Organization Visit
Visit to Dilli Haat (artisanal bazaar for textile and crafts products from across India) and FabIndia – clothing and home accessories fair trade shopping option.
Day 14: Departure
Drop at the airport as per the flight schedule. 
(twin-sharing cost, based on a group size of 16)
*Please note that the cost of our programs may vary depending upon several factors, including but not limited to the size of the group, program inclusions, the number of program days and more. Kindly contact us for a customized quote that suits your specific requirements.