Business and Economy in India​
Innovations in Sustainable Development
A democracy of 1.4 billion people, India is built on a foundation of innovation and inspiration. India rests at number seven, according to GDP, and number three, according to purchasing power parity. India's economic success in recent years has helped to ensure that South Asia is the fastest-growing region in the world, yet facing significant challenges alongside its opportunities for further growth.
This program explores key aspects of India's growing economy and provides a unique opportunity for business students to study a developing market where the social and environmental ethos is embedded within business values. Participants will engage with leading businesses, multi-national companies, multi-generational family-run empires and thriving social enterprises and SMEs from various sectors that make up India's economy!
Meetings with business leaders and entrepreneurs from various industries and sectors who provide an in-depth understanding of their sector and shed light on the reality of the business environment in India.


Visits to factories to see manufacturing operations in action.
Interactive meetings with students/beneficiaries of skill development programs.


Facilitated reflection sessions to evaluate the essence of the experience.


Cultural immersions to experience and understand the local landscape, context and society.
Featured Cultural Experiences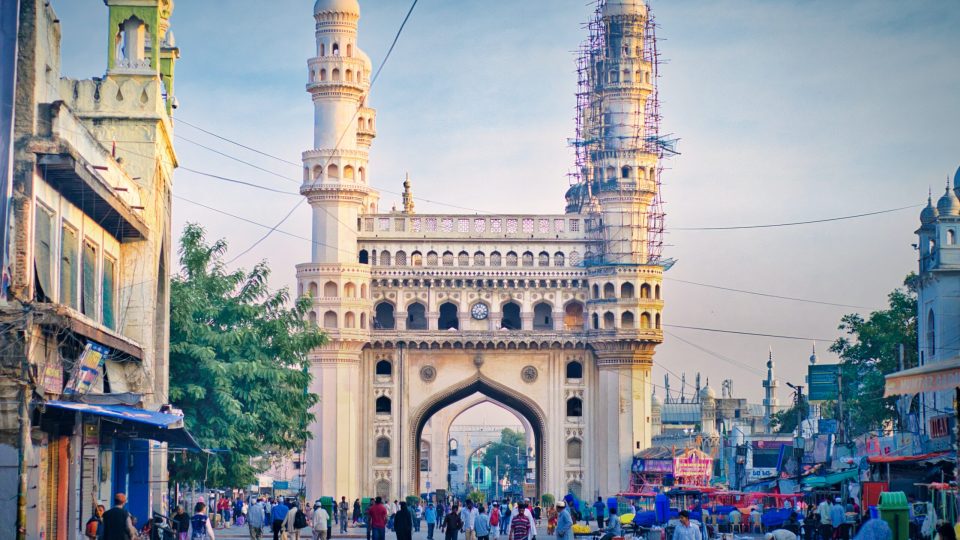 Cultural Tour of Hyderabad.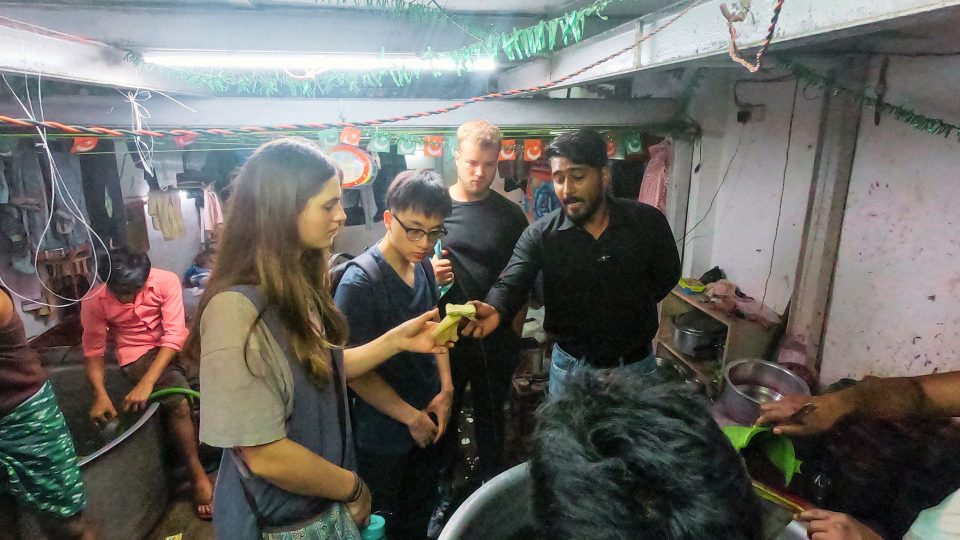 Guided Tour of Dharavi, Most Entrepreneurial Slum in the World!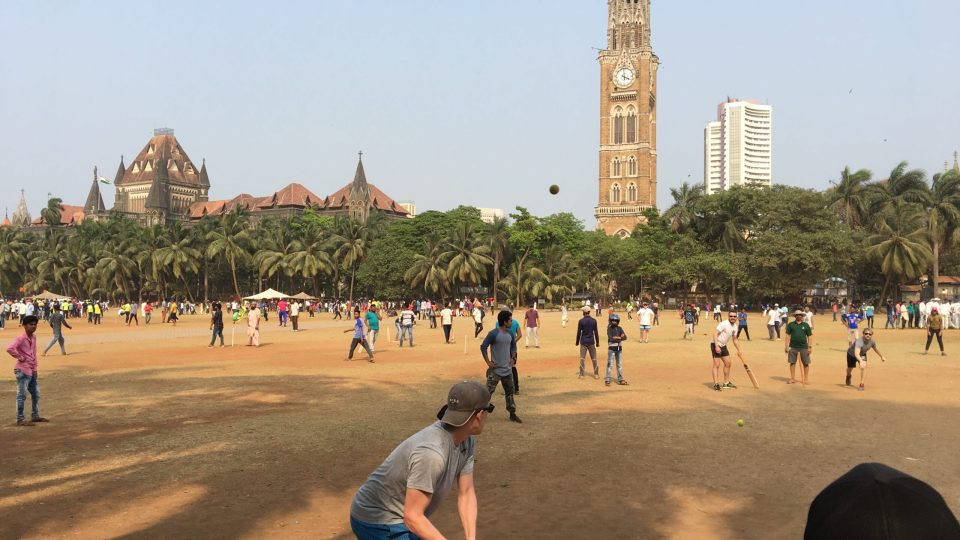 Cricket Experience with Locals.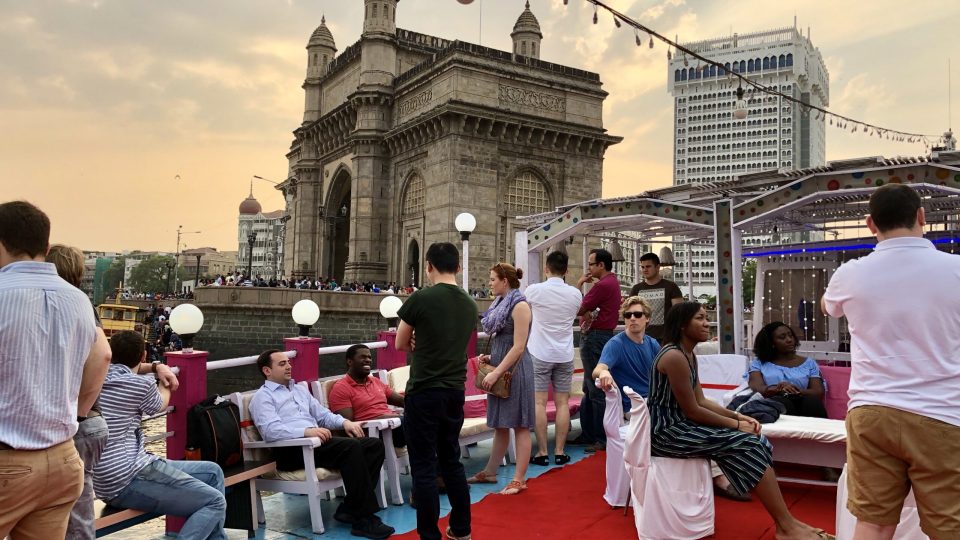 Sunset Boat Cruise at the Gateway of India.
Professional Growth
Get familiar with the business landscape, the abundance of economic potential that India offers, and the challenges that hinder economic growth, and compare it with where you have come from.
Understand the creative strategies deployed by successful start-ups and gain insight into the ethos that drives these companies to grow as social entrepreneurs.
Learn about the functioning of India's most influential businesses by meeting with senior management within the organization.
Application Skills
Learn first-hand how businesses and organizations use home-grown innovation to their advantage, and scale to go from big to bigger while providing valuable products and services for the country's development.
Cross-cultural Competence
Develop cross-cultural competence by connecting and communicating with business leaders in the country through multiple interactions in formal and informal contexts.
Personal Development
Gain personal inspiration and motivation from the powerful stories of successful entrepreneurs who share their stories of motivation, struggle and success and how they have got to where they are today.
Day 1: Arrive in Hyderabad
Airport transfer.
Day 2: Orientation + Welcome Dinner
The day will be free to rest and acclimatize. The program will start with an orientation session, safety briefing and welcome dinner in the evening.
Day 3: Company Visits
A full day of company visits focused on the buzzing technology sector of Hyderabad. Visit options include home-grown companies, multi-nationals with operations in the city and government agencies promoting industry in the state.
Day 4: Company Visits + Dinner
A full day of company visits focused on the healthcare sector, with visits to a pharma company and an innovative hospital that uses cross-subsidized models to deliver high-quality, affordable healthcare to all population segments. This is followed by a traditional Indian meal over the enchanting sounds of live Sufi music.
Day 5: Company Visits
A half day of company visits focused on the infrastructure sector. Visit options include companies involved in building airports and highways, generating power, etc. Afternoon is free to explore the city on own.
Day 6: Cultural Tour; Transfer to Mumbai
Checkout from the hotel; a cultural tour of Hyderabad;
followed by a flight to Mumbai; transfer to the hotel.
Day 7: Dharavi Tour and Sunset Boat Cruise
Dharavi, is one of the largest and possibly the most entrepreneurial slum in the world, with over 20,000 factories and $1B in economic output generated by a million residents in just a 2 sq km area! This is followed by a game of cricket with the locals and a relaxing sunset boat cruise on the bay, with views of the majestic Gateway of India and the iconic Taj Mahal Palace Hotel.
Day 8: Company Visits
A full day of company visits focused on the financial sector. Visit options include banks, micro-finance institutions, private equity investment companies and the stock exchange.
Day 9: Company Visits
A full day of company visits focused on the manufacturing sector. Visit options include automotive manufacturing, consumer goods, cosmetics, and health beverage companies.
Day 10: Company Visits + Closing dinner
A full day of company visits focused on the services and entertainment sectors. Visit options include media companies, hospitality, residential/commercial real estate companies. The day ends with a debrief session to reflect and process the experiences and a delectable farewell dinner.
Day 11: Departure
Drop at the airport as per the flight schedule.
(twin-sharing cost, based on a group size of 16)
*Please note that the cost of our programs may vary depending upon several factors, including but not limited to the size of the group, program inclusions, the number of program days and more. Kindly contact us for a customized quote that suits your specific requirements.