Healthcare is one such sector that provides its students with the opportunity to make an indelible mark on the world. Our world, which is increasingly becoming afflicted with physical and mental illnesses, needs healthcare professionals driven by empathy and compassion.
Our healthcare-based academic programs introduce the students to the scope, challenges, and strategies of the healthcare systems of different countries. From a floating clinic to a cutting-edge biotechnology lab to an alternative medicine system like Ayurveda, the students are introduced to various healthcare systems to meet the needs of their local population. The students will also have the opportunity to meet with healthcare professionals as well as the local community members to deepen their understanding of socio-economic and cultural contexts. Moreover, the students will also be able to immerse themselves in the local culture through a variety of fun, interactive, and meaningful activities. We also offer custom programs to suit the curricular requirements and objectives of the institutions.
We Deliver Different Types of Programs for Healthcare Majors
Faculty-led programs are a curated blend of intellectual and cultural experiences based on unique and relevant themes. We collaborate with the faculty to arrange engaging and pertinent company visits, lectures by subject matter experts, and cultural experiences. The program's goal is to help students achieve faculty-envisioned learning objectives while creating meaningful experiences for themselves. The faculty-led programs can either be available as custom or featured programs, depending upon the requirement of the institution.
Service-learning programs engage the students in applying their knowledge and skills to projects that aim to improve community life and advance the UN SDGs. The programs are enhanced by interactive workshops, design-thinking activities, hands-on fieldwork, and facilitated reflection sessions. They also enrich the participants' lives on all four dimensions- physical, emotional, intellectual, and spiritual. The service-learning programs can either be available as custom or featured programs, depending upon the requirement of the institution.
Internships offer meaningful, impactful, and high-quality academic internship projects that boost the employability of students. When the students apply classroom knowledge in real-world situations, they gain a deeper understanding of their subject as well as the local culture. We curate and manage appropriate projects in carefully vetted organizations that are aligned with the institutions' vision and objectives. The internships can either be available as custom or featured programs, depending upon the requirement of the institution.
Professional Development Programs provide opportunities for business executives to develop a leadership mindset and a global perspective. It helps them not just be in sync with times but be one step ahead. These programs give the participants exposure to innovative models that local businesses, governments, and institutions use. These immersive experiences inspire them to develop new ideas and insights that they can apply to their own work and deliver more efficient and effective outcomes. The professional development programs can be customized to meet the objectives of the organizations.
Discover our expertly designed academic programs that allow students to study the scope, challenges, and approaches of different healthcare systems in the world.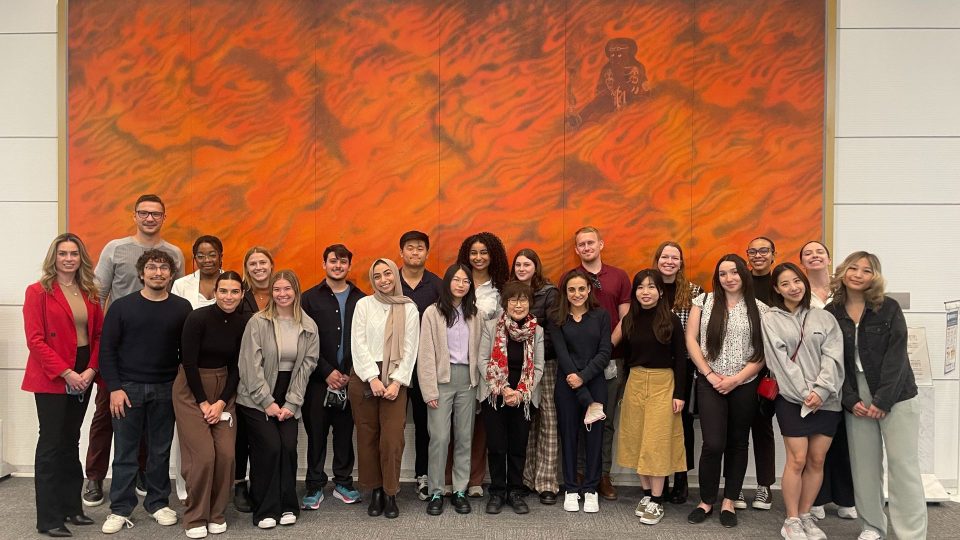 Mental Health, Counseling and Education in Japan
Innovations in Sustainable Development
Public Health Model for a Billion Humans (India)
Innovations in Sustainable Development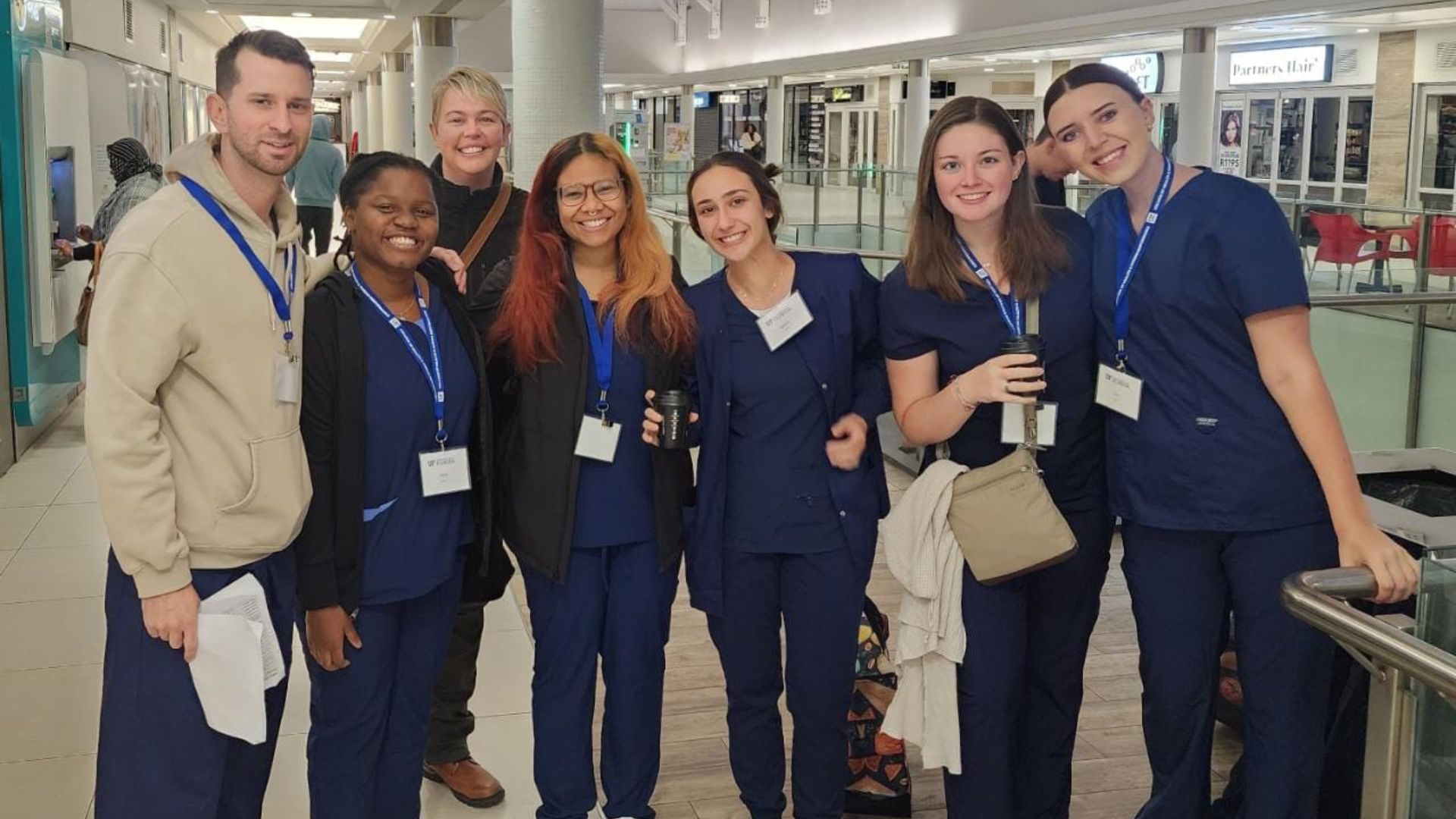 Healthcare Internship in Cape Town
Innovations in Sustainable Development
Healthcare Students In Action
What Our Students and Faculty are Saying
"I was simply amazed to see how India, being such a populous country, is able to manage its healthcare system so efficiently. Their healthcare system has adapted itself to cater to different sections of society. The trip to Operation ASHA was especially enlightening for me where we studied how the NGO members and volunteers are working ceaselessly to treat TB patients from the low-income group in India and Cambodia. I am truly thankful to team Authentica for providing me with such amazing opportunities. This experience has humbled me as a person."
"During the China-Japan Healthcare GIE tour, my students were introduced to the alternative medical practice called TCM (Traditional Chinese Medicine). The students learned about the origins and history of TCM, the yin and yang theory taught by the TCM physician, witnessed a demo of healing practices like tui na and acupuncture, and much more. As healthcare professionals, it is very important for my students to have a knowledge of alternative medical systems practiced in different parts of the world. Thank you, team Authentica, for being an amazing collaborative partner. You not only handled the logistics so well but also helped us design and develop high-quality content, visits, and cultural activities."
"I found this experience life-changing. Instead of being a passive participant, Authentica enabled me to travel with a sense of involvement in the community. The academic, cultural, and language sessions arranged by Authentica were very enlightening. For me, the highlight of the tour was the visit to CORD (Dhramashala) where we got to hear the heart-wrenching stories of rehabilitated women, who had either been a victim of domestic violence or discrimination by society; and how the NGO is helping them recover mentally, physically and financially. I realized there is so much injustice and inequality in the world. We do not have to wait for the perfect moment to take action. Don't wait, just start."
Explore Other Disciplines
FAQs About Healthcare Discipline
If you are interested in learning more about our academic programs or wish to request a proposal, please fill out the "Enquire Now" form.
We will get in touch with you shortly and would be more than happy to answer any questions you may have.
If you feel ready to take the plunge, just hit on "Apply Now" and get
ready to take your life and career to the next level.