Explore Our Professional Development Programs
We design and deliver impactful programs that help professionals build global competence and advance their career goals.
Enquire Now
Professional development programs provide opportunities for professionals to develop a leadership mindset and a global perspective. It helps them not just be in sync with times but be one step ahead. The programs give the participants exposure to innovative and efficient models that local businesses, governments, and educational institutions use. These immersive experiences inspire them to develop new ideas and insights that they can apply to their own work and deliver more efficient and effective outcomes. For instance, legislators may find it useful to learn the best practices used by other governments, both on a micro and macro level, or educators may be able to apply the teaching skills and methodologies learned from other contexts, in their own classrooms.
Professional development programs include visits to organizations where participants get real-world insights by learning about the organization's vision, strategies, and operations. The participants will also have the opportunity to attend interactive sessions where subject matter experts will dive deep into the topics that are aligned with the program's theme. The participants also get a chance to network with their counterparts from other regions; which can lead to new partnerships, collaborations and opportunities. Our programs also enable participants to immerse themselves culturally and spiritually. By living in a new cultural setting, they gain a better understanding of the local customs, traditions, and ways of life. The professional development programs can be customized to meet the objectives of the institutions/participants.
Key Elements of Professional Development Programs
They showcase the vision, strategy,         and modus operandi of diverse organizations and their impact on society.
Expert led trainings and workshops that enhance your competency and build new skills.
Immersive experiences that allow students to embrace and engage with local culture.
By actively interacting and engaging with the organizations and community members, you learn by doing.
Facilitated reflection sessions encourage students to reflect upon the experiences they had on the program, and how the experiences have impacted them.
Build new partnerships and collaborations by networking with professionals from around the world.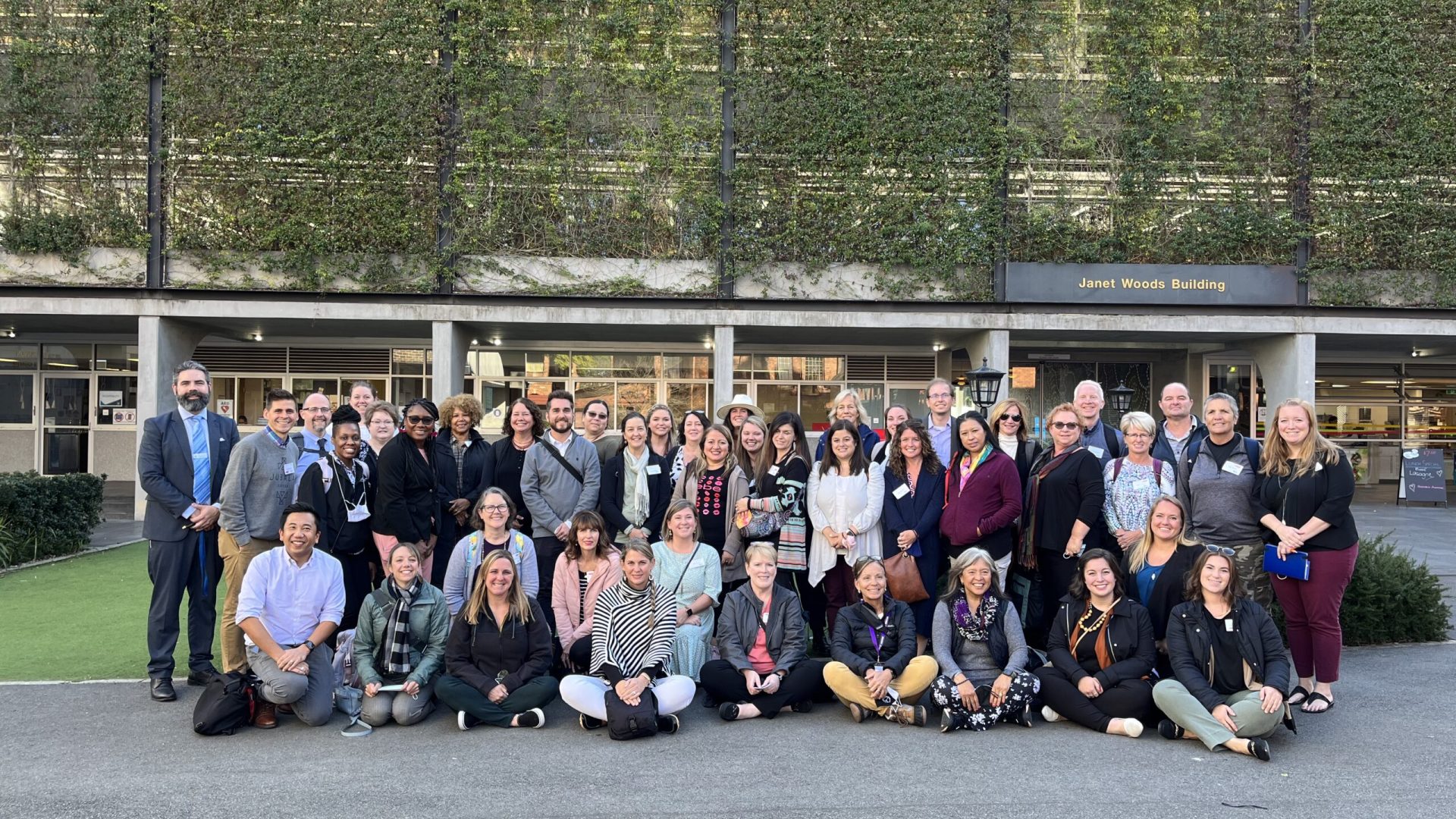 Climate Change and Inclusive Education in Australia
Innovations in Sustainable Development
What Our Students and Faculty are Saying
"Our group included 35 North Carolina teachers who had never been to India, several of whom had never been outside the United States. They were all understandably nervous about going to India! But the Authentica team, their professionalism, warmth, and knowledge, put our delegation at ease from the moment they met us at the airport. Their care with logistics and programming made for a wonderful, transformational experience for everyone. We all are so grateful."
"Authentica has been one of the best partners I've ever had the pleasure of working with on international study programs. Bringing policy and business leaders to India could have been a real challenge, however, Authentica delivered outstanding results by taking the time to understand our objectives and talking through options that they researched on our behalf. On both occasions I worked with Authentica, I was impressed by their professionalism and their passion for delivering culturally authentic experiences for individuals and groups. Not only are they professionals, they are fun too! I sincerely hope I can have a chance to work with them again in the future."
FAQs About Professional Development Program
Our programs are co-designed by the academic experts at Authentica along with the participants. The programs are designed considering the requirements of the participants and delivered using our expertise.
It depends on the specific program eligibility criteria. While some professional development programs are more specialized, designed specifically for professionals like government servants or teachers, other programs are more generic and can be enrolled in by recent graduates, homemakers or other professionals.
The professional development programs would equip you with specific knowledge, skills, values, and perspectives that will not just help you advance your career but also thrive in a more diverse, interconnected world.
No, the objective of our programs is to enable active learning in students. When you immerse your head, hands and heart in something, that is when you truly learn. Therefore, we do not feel the requirement of including any exams in our programs.
Yes, you can definitely do a study program/internship virtually in case you can't travel. Check out our Virtual Programs to know more about remote programs.
Contact Us for a Customized Professional Development Program
Our professional development program can be customized to meet your requirements. If you are looking for a tailored program, fill out the form below and we will get in touch with you shortly.