Sustainability in South Korea
Innovations in Sustainable Development
South Korea's spectacular economic growth from poverty to affluence has been so dramatic that it has been called the "Miracle of the Han River". The world's 10th largest economy, South Korea is a highly industrialized nation, and a leader in global innovation. South Korea provides a fascinating location for exploring sustainable development and the role of social enterprises. In 2020, Korea decided to embark on a rapid shift towards green energy to reduce the environmental consequences that resulted from years of reliance on fossil fuel imports. Known as the Green New Deal (GND), it represents one of the world's most ambitious plans to promote clean energy and includes a range of ambitious targets such as achieving Net Zero by 2025; rapidly increasing the presence of electric vehicles in Korea; phase out coal-fired power by 2050 as well as reduce dependence on oil and gas imports by replacing it with clean hydrogen.


The GND is seen as a program that would show the world what smart recovery from COVID is set to look like. Along with its focus on sustainability, South Korea also houses over 1600 certified social enterprises and is the only country in East Asia to legally define "social enterprise" and provide legal status to social enterprises. This program will provide students with exposure to the sustainability and social enterprise landscape in Korea through interactions with leaders in social enterprises, policy makers and experts in the field of sustainability. It will also enable students to delve into the culture, history and economy of South Korea through fun and engaging immersion activities.
Meet with experts and policymakers who are pursuing sustainability at scale.


Visit organizations that focus on sustainable        development solutions.
Meet with leaders and activists who can shed more light on the New Green Deal.


Meet with leaders of social enterprises.
Featured Cultural Experiences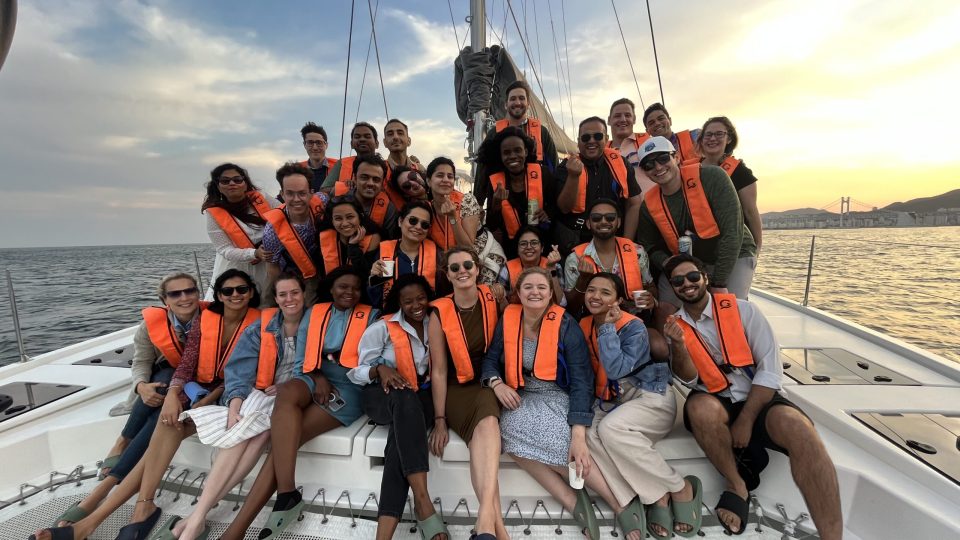 Private Yacht Cruise & Jjimjilbang Spa in Busan.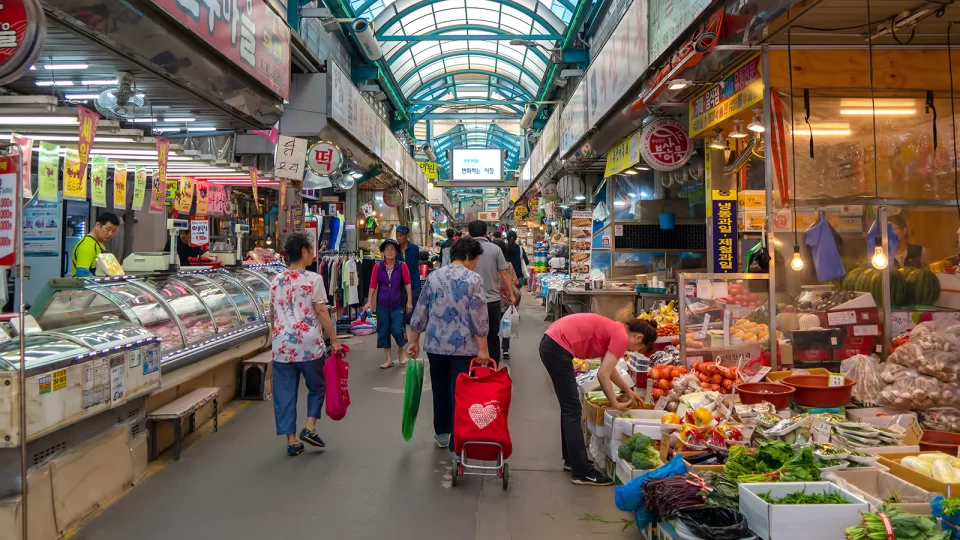 Cultural Immersion in Seoul.
Collaborative Learning
Students are grouped into 3-6 per team; teams are assigned a topic to research, which they present to the rest of the group. Some recommended topics include:
About the country: present before departure.
About the city: present upon arrival, right after orientation & safety briefing.
About individual visits: present before visiting the person/organization.
Problem-Based Learning

Students are grouped into 3-6 per team; each team is presented with a challenge question, identified either by the faculty or by the organizations visited; teams do research and present findings to an audience (including organization if the question was from them).
Day 1: Arrival in Seoul
Arrive at the airport, individual transfers to the hotel.
Day 2: Guided Immersion + Company Visit + Welcome Dinner
Half-day guided immersion in Seoul followed by a company visit. Welcome dinner in the evening.
Day 3: Company Visits + Cooking Class
Full-day company visits followed by a cooking class in the evening.
Day 4: Company Visits + K-Pop Dance Class
Full-day company visits followed by a K-Pop dance class in the evening.
Day 5: Transfer to Busan + Company Visit
Transfer to Busan by train and check in to the hotel. There will be a company visit in the afternoon while the evening will be free.
Day 6: Company Visits + Sunset cruise on Yacht + Jjimjilbang spa
Company visits in the morning and afternoon. There will be a sunset cruise on a private yacht in the evening followed by Jjimjilbang spa experience.
Day 7: Transfer to Gyeongju + Temple Orientation + Sunmodo Training
Transfer to Gyeongju by coach and check-in to Golgulsa Temple Stay. There will be Temple orientation and Sunmodo training in the afternoon. The evening will be free.
Day 8: Meditation + Hiking + Transfer to Seoul + Farewell Dinner
There will be meditation and chanting early morning followed by hiking to a nearby peak and meditation on the peak. Transfer to Seoul on the coach and check-in to the hotel. Farewell dinner in the evening.
Day 9: Departure
Checkout of the hotel and individual transfer to the airport.
(twin-sharing cost, based on a group size of 25+)
*Please note that the cost of our programs may vary depending upon several factors, including but not limited to the size of the group, program inclusions, the number of program days and more. Kindly contact us for a customized quote that suits your specific requirements.