Innovation & Entrepreneurship in Southeast Asia
Innovations in Sustainable Development
As the global economy's centre of gravity shifts east and technology adds millions of people into the formal economy, entrepreneurship and innovation is booming in Asia, creating growth and prosperity for millions! This program tries to understand the drivers and implications of this revolution by visiting hotspots like Vietnam, Thailand and Singapore and meeting with key ecosystem players like start-ups, incubators, venture capitalists, private equity players, and governmental bodies. Participants will also have an opportunity to roll up their sleeves and put their theory and experience to work on brainstorming sessions with local entrepreneurs.
Participants will also have a chance to immerse themselves into the local culture through a variety of meaningful, fun and interactive activities that stimulate learning about the destination (e.g. cooking class, bicycle rides, etc.)
Meetings with start-ups, incubators, investors, government, social entrepreneurs.
Interactive sessions with seasoned as well as budding local entrepreneurs.
Cultural immersions to experience and understand the local landscape and context.
Exposure to a rich and diverse set of entrepreneurial ventures, ranging from early- stage start-ups to successful giants, from home-grown companies to multinationals, and a healthy mix of women-led enterprises.
Facilitated reflection sessions.
Featured Cultural Experiences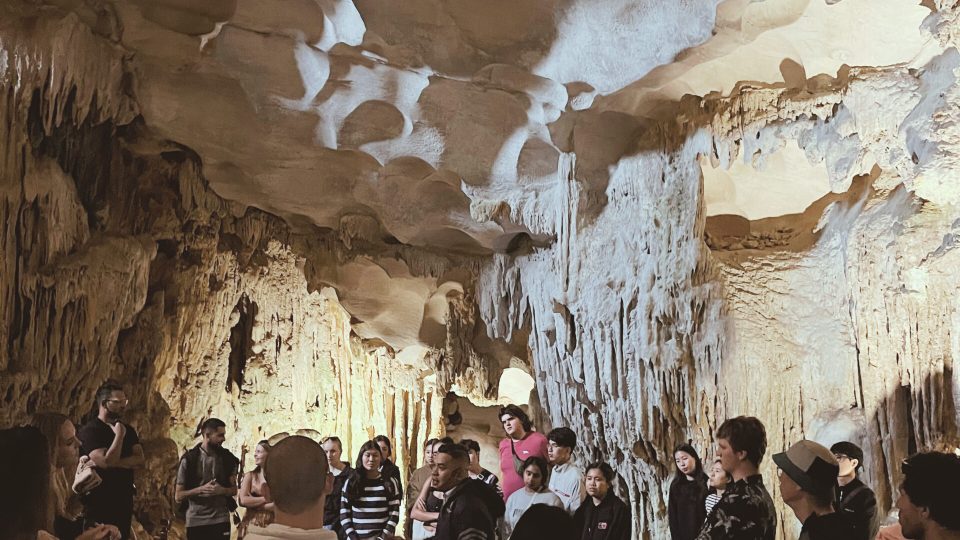 Cu Chi Tunnels in Ho Chi Minh City.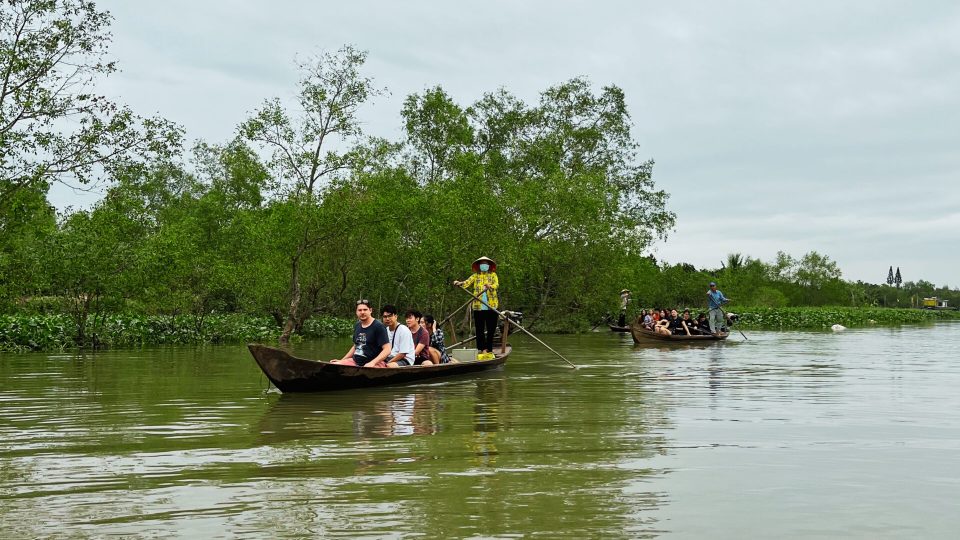 Mekong Delta Tour off Ho Chi Minh City.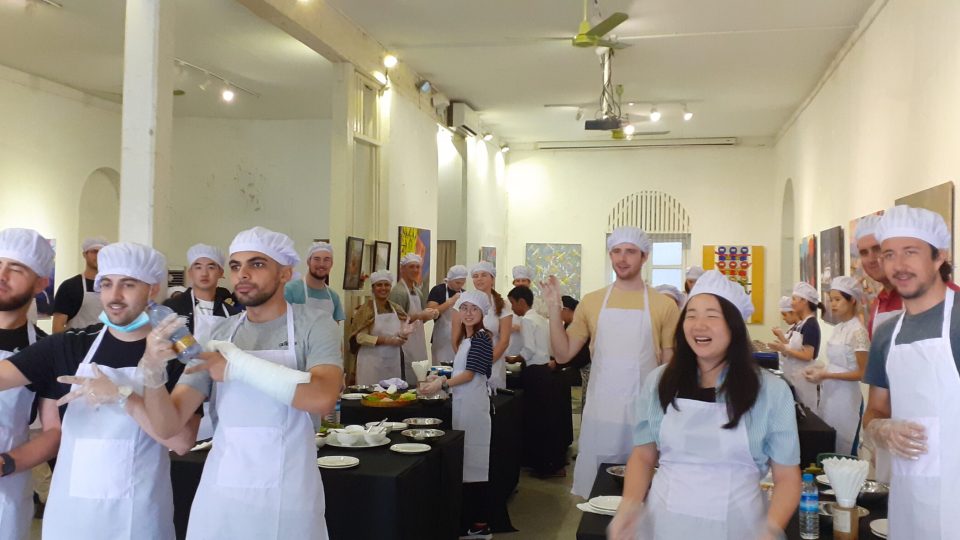 Cooking Class in Ho Chi Minh City.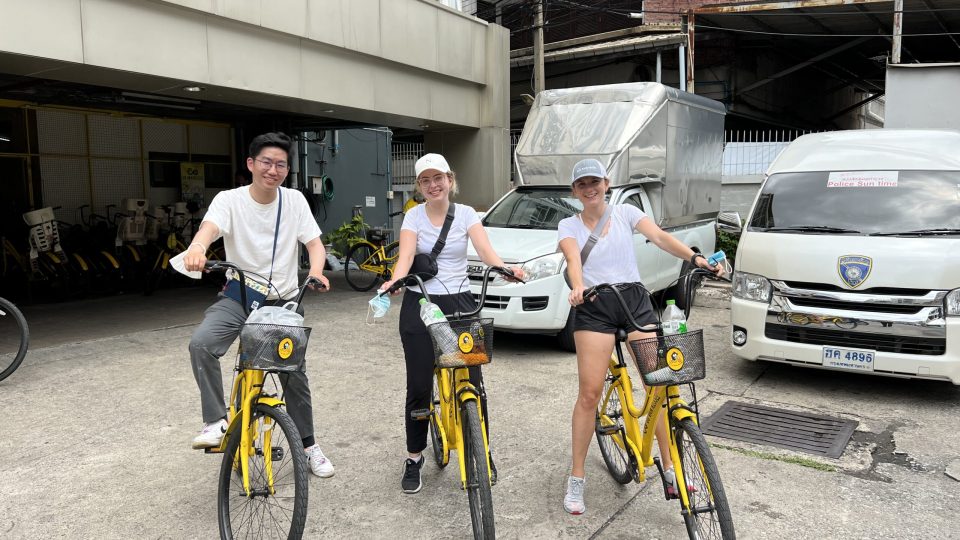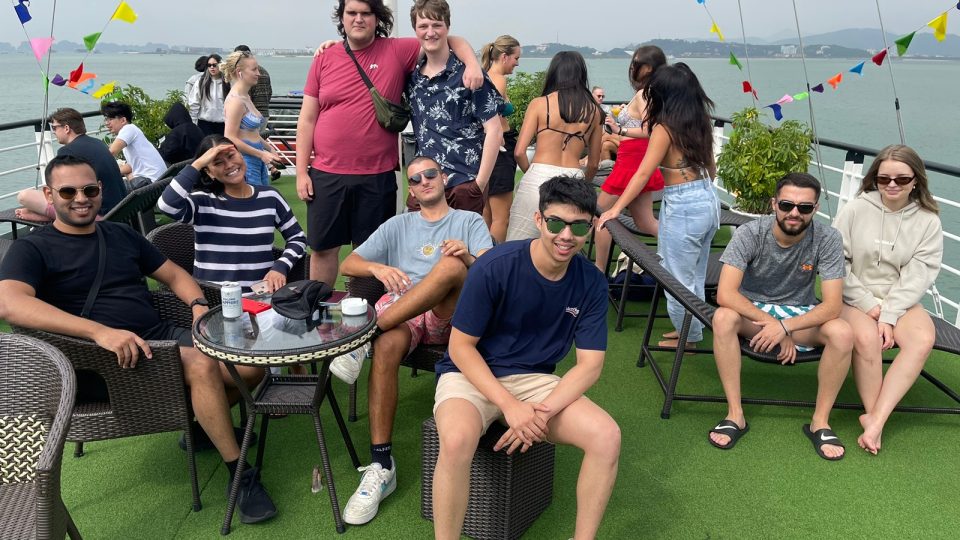 Halong Bay Cruise off Hanoi.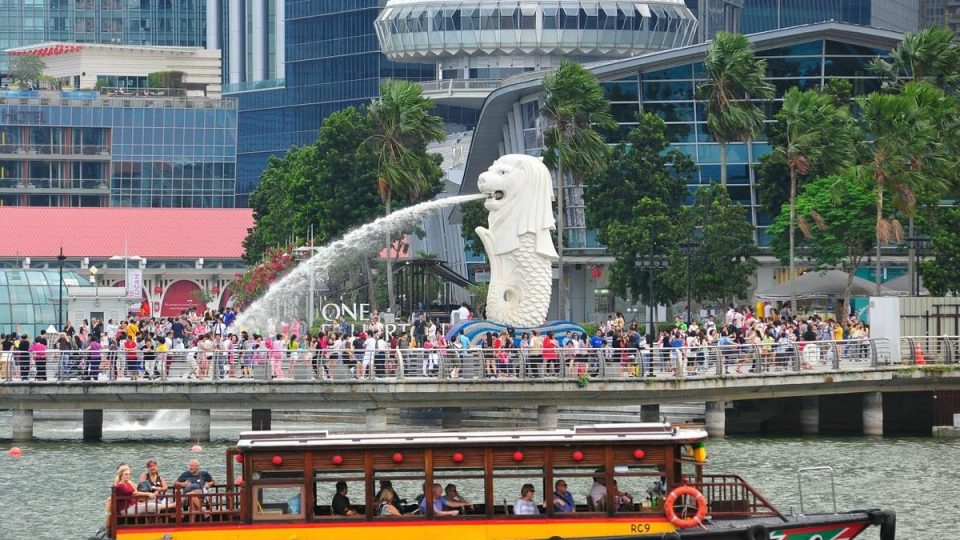 Bumboat ride in Singapore.
Understand drivers for entrepreneurship and innovation in the South East Asian context.
Understand underlying social, political, economic factors that promote/inhibit innovation.
Understand local mindsets and beliefs about money, entrepreneurship and success.
Identify opportunities and challenges to aid in future entrepreneurial pursuits in the region.
Learn to adapt and apply theory and experience to the local context by brainstorming solutions for thorny problems faced by local entrepreneurs.
Develop cross-cultural competence by connecting and communicating with business leaders and entrepreneurs in formal and informal contexts.
Gain personal inspiration and motivation from the powerful stories of struggle, breakthroughs and successes shared by inspiring entrepreneurs.
Day 1: Arrive in Ho Chi Minh City
Airport transfer to hotel; rest and recover.
Day 2: Cultural Tour, Cooking Class, Welcome Dinner
Cultural tour including lunch; cooking class with a social enterprise providing hospitality training for disadvantaged youth; welcome dinner.
Day 3: Company Visits in Ho Chi Minh City
A full day of company visits. We'll focus on private equity, venture capital and government agencies, to get a big-picture overview of the space in Vietnam.
Day 4: Mekong Delta Tour; Transfer to Hanoi
Explore one of the most potent river ecosystems on a Mekong Delta tour including lunch; transfer to airport for flight to Hanoi; transfer to hotel.
Day 5: Company Visits in Hanoi
A full day of company visits. Here, we'll focus on visiting start-up incubators and university programs promoting entrepreneurship; an opportunity to roll up our sleeves and brainstorm on potential solutions to issues challenging local entrepreneurs.
Day 6: Halong Bay Cruise
Checkout from Hanoi hotel; transfer to Ha-Long Bay for a magical overnight cruise at this UNESCO world heritage site; enjoy all meals on board, kayaking in the bay and hiking up to some spectacular caves in the hills.
Day 7: Transfer to Bangkok
Brunch on the cruise; transfer to Hanoi airport for flight to Bangkok; transfer to hotel.
Day 7: Transfer to Bangkok
Brunch on the cruise; transfer to Hanoi airport for flight to Bangkok; transfer to hotel.
Day 8: Bangkok Cultural + Cycling Tour
Guided visits to the Grand Palace, prominent temples and river cruise; group lunch; cycling tour through the vibrant streets and markets of Bangkok.
Day 9: Company Visits in Bangkok
A full day of company visits with fast-growing technology and financial services startups.
Day 10: Company Visits in Bangkok
A full day of company visits with e-commerce startups that are localizing the shopping experience.
Day 11: Transfer to Singapore; Cultural Tour
Flight to Singapore; group lunch; multi-cultural tour ending with a bum-boat ride on the Singapore river.
Day 12: Company Visits in Singapore
A full day of company visits with government agencies that are actively stimulating and supporting the entrepreneurship ecosystem.
Day 13: Company Visits; Closing Dinner
A full day of company visits with social enterprises and startups; closing dinner.
Day 14: Departure
Drop at the airport as per the flight schedule.
(based on a group size of 16)
*Please note that the cost of our programs may vary depending upon several factors, including but not limited to the size of the group, program inclusions, the number of program days and more. Kindly contact us for a customized quote that suits your specific requirements.