Humanitarian Engineering Internship in Singapore
Innovations in Sustainable Development
This hands-on experiential internship designed for engineers will involve insightful visits with engaging enterprises solving critical challenges related to sustainability and inclusivity. The program will have a base in Singapore, often referred to as 'Instant Asia' as it is really a melting pot of cultures, one of the historical reasons being that it is the biggest and busiest port in Asia!
Students will work closely with organizations on projects that align with their background and interest areas & will work in teams to accomplish the objectives of their respective projects. In addition to the intellectual growth provided by the projects, students will also experience local life & culture through guided cultural immersions that will set the stage for their own personal exploration of the city & country during their internship.
Visits to innovative businesses addressing critical issues relating to sustainability and inclusivity.


Working on projects that align with the background and interests of students.
Cultural immersion to experience and understand the local landscape, context and society.


Regular mentorship and facilitation sessions.
Featured Cultural Experiences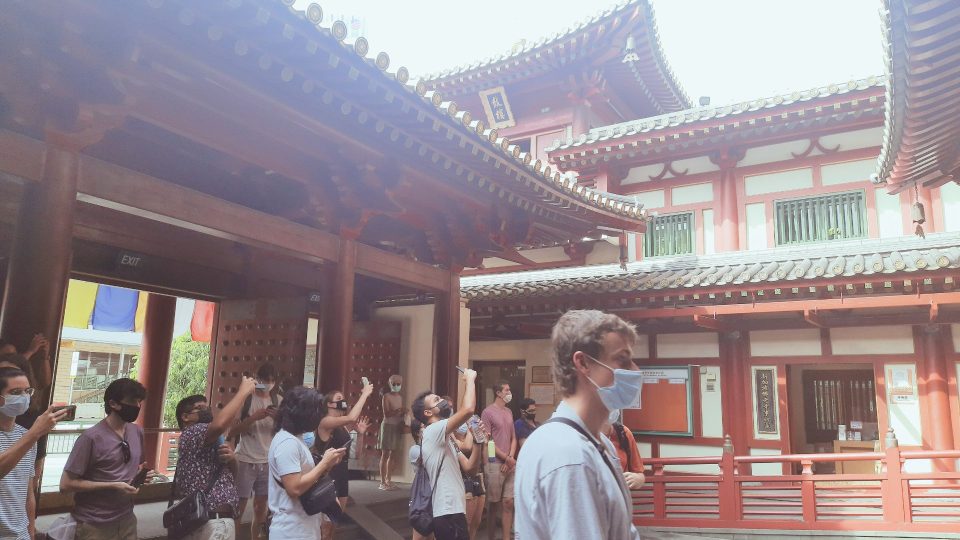 Walking Tour Covering the Peranakan culture.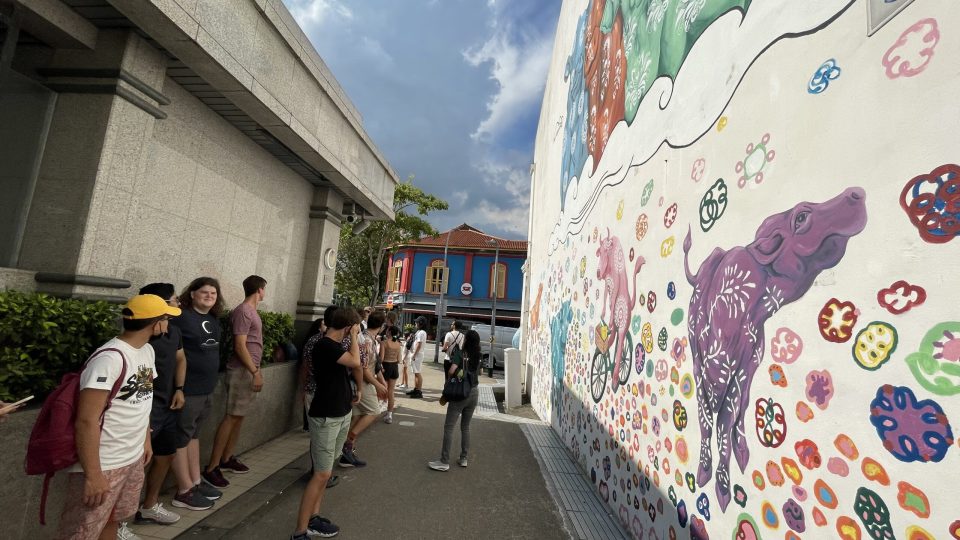 Guided Cultural Tour of Singapore.
Interpersonal Skills
Team management
Client relationship management
Problem-solving Skills
Research
Analysis
Decision-making
Presentation Skills
Report-writing
PowerPoint presentation
Articulation of ideas
Life Skills
Self-knowledge
Tolerance for ambiguity
Adaptation
Ability to manage and be flexible with expectations
Project Management Skills
Scoping a project
Work planning
Project management
Time & volume management
Day 1: Arrival in Singapore
Arrival in Singapore and group transfer to hotel.
Day 2: Orientation and Cultural Tour
Orientation and program overview. Design thinking workshop followed by a guided cultural tour of key sites in Singapore including the Civil district, Raffles landing site, Chinatown with a stop at Buddha Tooth Relic Temple, Singapore River cruise and the Merlion Park. Welcome dinner in the evening.
Day 3: Guided Exposure Visits
A full-day visit to NeWater Visitor Centre, Marina Barrage, Singapore City Gallery, and Gardens by the Bay. 
Day 4: Multi-Cultural Immersion
Walking tour covering the Peranakan culture including lunch + walking tour of Little India.
Day 5: Internship Begins
Day 1 at the internship office (facilitated introduction).
Day 6- Day 56: Project Work
Project work during weekdays (with weekly in-person check-in).
Day 57: Presentations + Farewell Dinner
Final presentations followed by farewell dinner.
Day 58: Departure
Checkout from the hotel; transfer to the airport on own.
(8 weeks-in person, based on a group size of 16-20+2)
(8 weeks online, based on a group size of 16-20+2)
*Please note that the cost of our programs may vary depending upon several factors, including but not limited to the size of the group, program inclusions, the number of program days and more. Kindly contact us for a customized quote that suits your specific requirements.
Cultural Orientation
Design Thinking Workshop
Half-day guided cultural tour
Full day of guided exposure visits
Half-day multi-cultural immersion through guided walking tours